Interested in pursuing a career with purpose? Explore Fair Trade USA job openings and apply to join our talented team of passionate individuals on a mission to change the world!
Why Work at Fair Trade USA
We're leading the charge toward sustainable development and corporate social responsibility by forming fair and honest partnerships across the globe.
Since our founding in 1998, we have delivered more than $1 billion in cumulative financial impact to farmers, workers, fishers, and communities around the world! That is all possible thanks to our incredible community of diverse stakeholders from producers and businesses to consumers and philanthropic supporters to our dedicated team across the globe.
We're excited about change and commited to learning and continuous improvement as we strive for a more equitable world. Will you join us? We hire bright, talented change makers who share our vision for a better future!
We offer base salaries and job benefits that are competitive with other non-profits, including a generous time off and sabbatical package. Qualified job applicants are considered for employment without regard to race, color, religion, sex, age, national origin, ancestry, veteran status, sexual orientation, marital status, legally protected medical condition or disability.
Fair Trade USA is its people and the values by which we live and work​.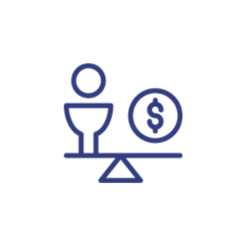 Fairness
We strive to create opportunity for people everywhere. We believe everyone deserves to share in the benefits of the global economy.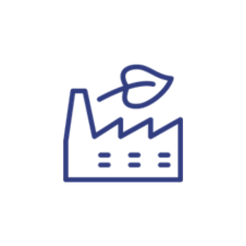 Transformation
We transform our organization, and the world, through entrepreneurial ingenuity, bold innovation and a passion for learning.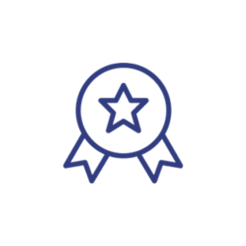 Integrity
We uphold the highest standards of ethical trade and supply chain sustainability. These standards are activated with transparency and accountability.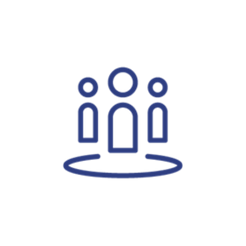 Community 
We are building a global movement of changemakers. We believe collaboration and partnership are essential for progress at scale.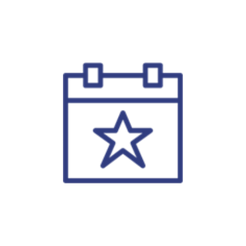 Impact
We are a force for good in the world. We build sustainable solutions that improve lives, protect the environment, and create measurable benefit for all stakeholder partners.
Every quarter, our team nominates and honors colleagues who go above-and-beyond in contributing to our values-based, performance-driven culture. Here is what some of our Colleague Recognition Award winners have to say about working at Fair Trade USA.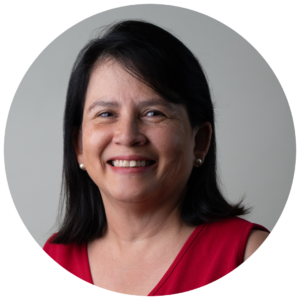 Vivien Alán
Head of Producer Services
"We must share what we know, treat everyone equally, and have the humility to learn from the people around us. They bring valuable wisdom as colleagues, workers, small producers, companies, and community members!"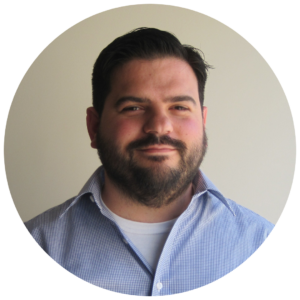 Pablo Gonzalez
Salesforce Business Analyst
"I love working here because of the people, the mission, and the work we do to help farmers and workers. Right now, I'm a Salesforce Business Analyst, but I've held two different roles prior to this one in the six years I've been at Fair Trade USA. I have a really cool role where technology and business intersect, and I'm always looking for opportunities to see how I can help people do their job better."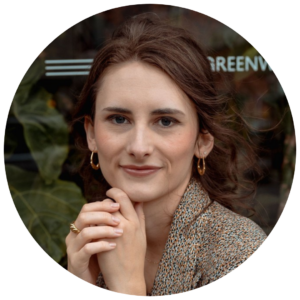 Hanna Cody
Standards Manager, Factory
"I first learned about Fair Trade USA as a Fellow at UNICEF USA, where I had the opportunity to participate in the annual Fair Trade Campaigns conference. As I became more interested in the intersection between business and human rights, Fair Trade USA seemed like a natural fit in my journey to better understand how businesses can be agents of positive social change."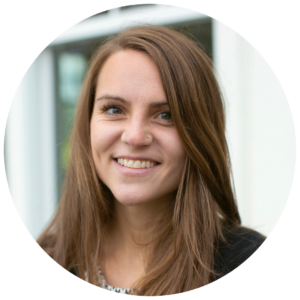 Mary Peterson
Digital Marketing Manager
"I feel privileged to work with such a passionate, smart, diverse, and genuinely kind group of colleagues. Fair Trade USA fosters such a supportive, healthy culture and offers endless opportunities to grow, innovate and contribute to work that has a tangible positive impact. It is because of this, and my amazing team, that I won this award."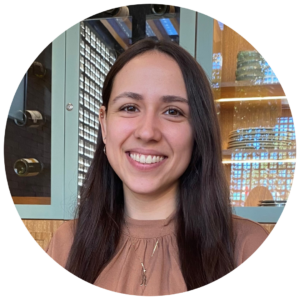 Alejandra Loaiza Gutiérrez
Operations Coordinator, Producer Services
"Fair Trade USA's mission was my number one reason for joining the organization. I've witnessed the impact of the program from another perspective, so I wanted to join this wonderful team and be a part of that."
Connect with us on LinkedIn
Join the Fair Trade Community
Join our dedicated community of conscious consumers, and stay informed on the latest news and updates, learn about your impact, upcoming events and more!