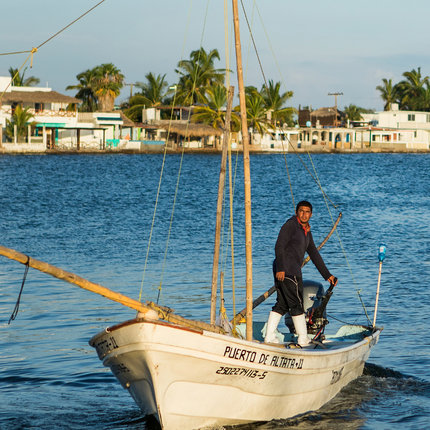 The planetary crisis – climate change, biodiversity loss, and pollution – is a human crisis. People rely on the planet to provide everything needed to live, and yet human activities are causing fundamental changes to natural environments and systems that threaten our very existence. To preserve life on earth and cultivate a prosperous future, we must act collectively to reverse the damage we can and forge new relationships with the natural world moving forward.
That change can only happen if we recognize the deep interconnectedness between planet and people. We are intertwined such that the livelihoods of communities and individuals are inextricably linked to the environment. For instance, the production of the food and goods that society relies on every day has a range of impacts on the environment – contributing to deforestation, soil erosion, contamination and pollution, biodiversity loss, climate change, and more. Those environmental shifts, in turn, impact the long-term viability of things like agricultural production.
Fair Trade and the Environment
At Fair Trade USA™, we envision a future where these connections are recognized and seamlessly integrated into how individuals, companies, and communities operate. Embracing this will not only drive sustainable resource use and environmental stewardship, but it will also support individual and community well-being, facilitate long-term sustainable production, and ensure supply chain resiliency to the benefit of producers, traders, consumers, and the planet.
A core element of our promise, Improving Lives, Protecting the Planet is a focus on positively impacting the environment. All three pillars of sustainability—social, economic, and environmental—are deeply connected. Fair Trade Certified™ focuses on social and economic impacts, as well as ensuring workers have the building blocks for a healthy environment.
There are three key elements of Fair Trade USA's approach to the environment:
1. Prevent and/or reduce risk to local environments through legal compliance and management systems. Fair trade standards and certification focus first and foremost on the prevention and reduction of direct harm to the local environment from production activities. Standards include requirements related to management and proper disposal of waste, hazardous materials, and wastewater. Requirements address the importance of identifying and managing risks, such as the risk of contamination of local waterways. Fair trade certification also provides an additional level of incentive for producers to meet their region's environmental laws and regulations and fair trade audits provide an additional verification (on top of local authorities) that they are being met.
2. Empower and build capacity of farmers, fishers, and workers to produce sustainably. The fair trade program seeks to ensure individuals have the capacity, knowledge, and funds to produce sustainably and to safeguard the natural environment around them. Challenges faced by local communities and the appropriate solutions are contextual. By empowering, educating, and supporting producers at origin, the fair trade model enables the prioritization and implementation of solutions that are the most meaningful and effective in their specific situation.
3. Provide funds to support fair trade participants' sustainability journeys. Core to the fair trade model is the Community Development Fund, an additional sum of money that industry and brand partners pay to producers of fair trade products. That can be leveraged by farmers, fishers, and workers as they identify and implement solutions to protect their communities and natural environments.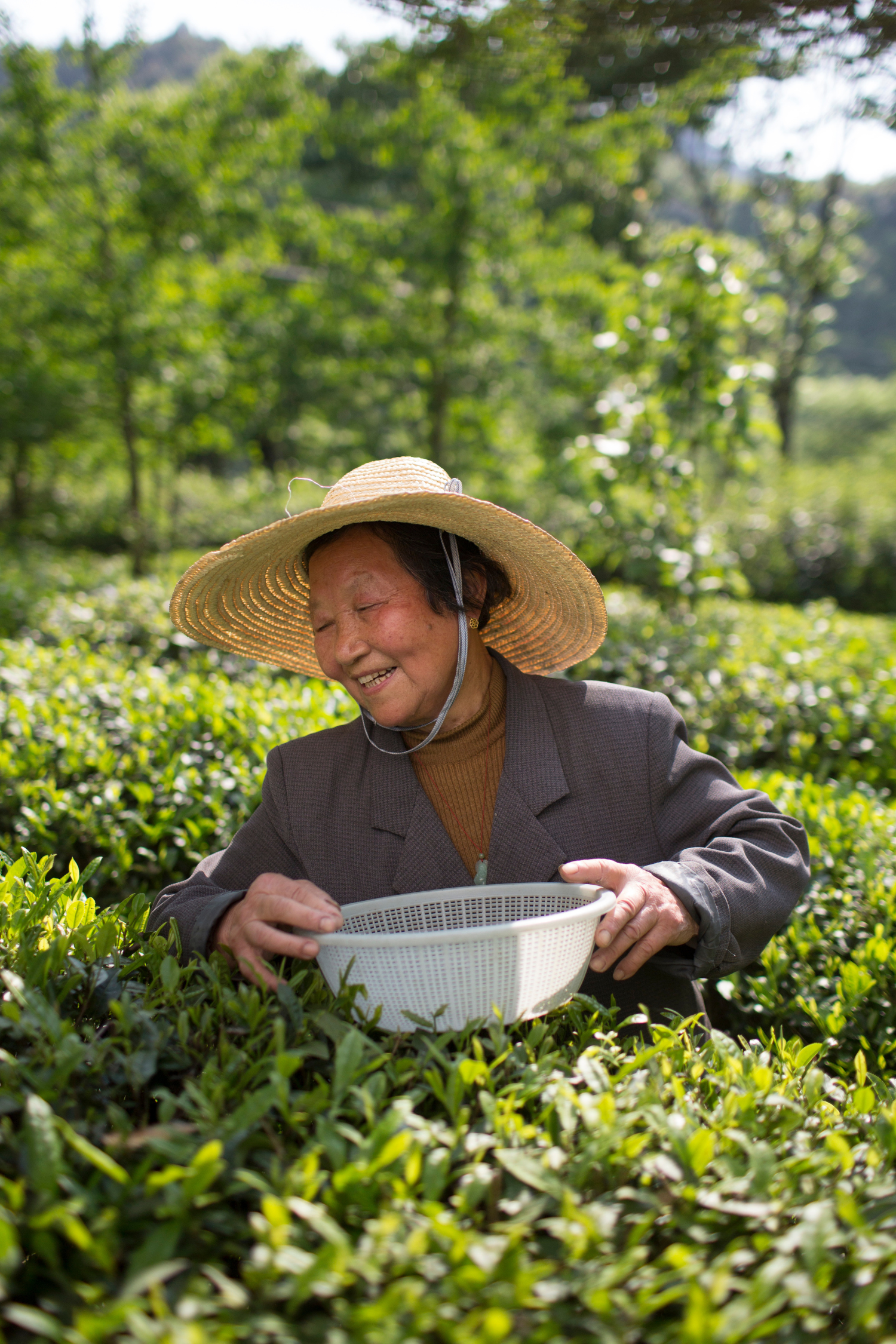 Reflections from Fair Trade Participants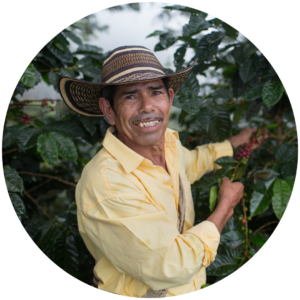 Luis Alfonso Mozo Rodriguez
Member | CAFICOSTA Cooperative
"We live up here, in the forest, so we depend on it. We need to make sure we don't poison ourselves. CAFICOSTA helps us develop and sell our organic coffee at even better prices than conventional coffee. So it works out great."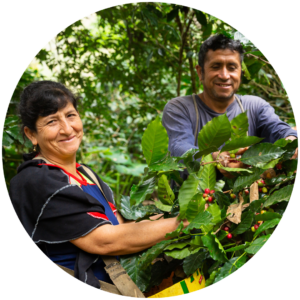 Grimaldina Guevara Calderón, Mauro Pérez Bustamante
Members | CENFROCAFE, a Fair Trade Certified coffee cooperative
"Now we produce enough coffee to have a better quality of life. Thanks to the cooperative and Fair Trade USA, we are researching better techniques and protecting our environment."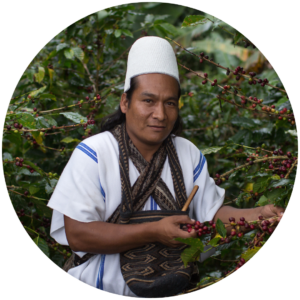 Mairo Geovanni Niño
Indigenous Arawak, Member | ANEI cooperative
"I have personally seen the impact of the Fair Trade program as it goes beyond simple economic help… Indigenous peoples started ANEI in the region, and either through our example, or later through the organization and the fair trade certification, the issue of protecting the environment has finally become mainstream here, something we all strive for."
Featured Papers and Reports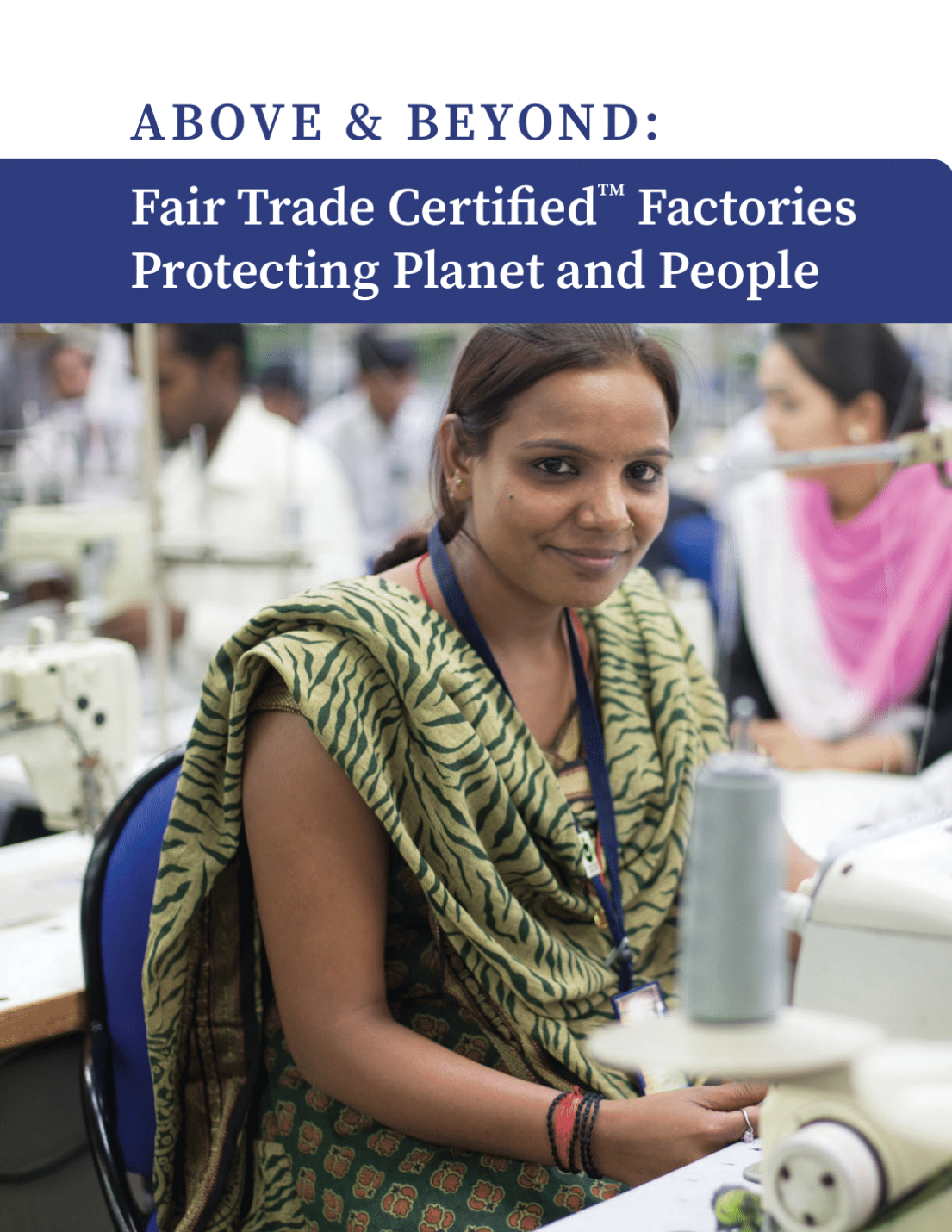 Above & Beyond: Fair Trade Certified Factories Protecting Planet and People
When it comes to managing environmental impacts, Fair Trade Certified factories regularly go above and beyond standard requirements, demonstrating a genuine passion for protecting the planet. In this paper, you can read about four of our favorite environmental initiatives that managers at Fair Trade Certified factories shared with us!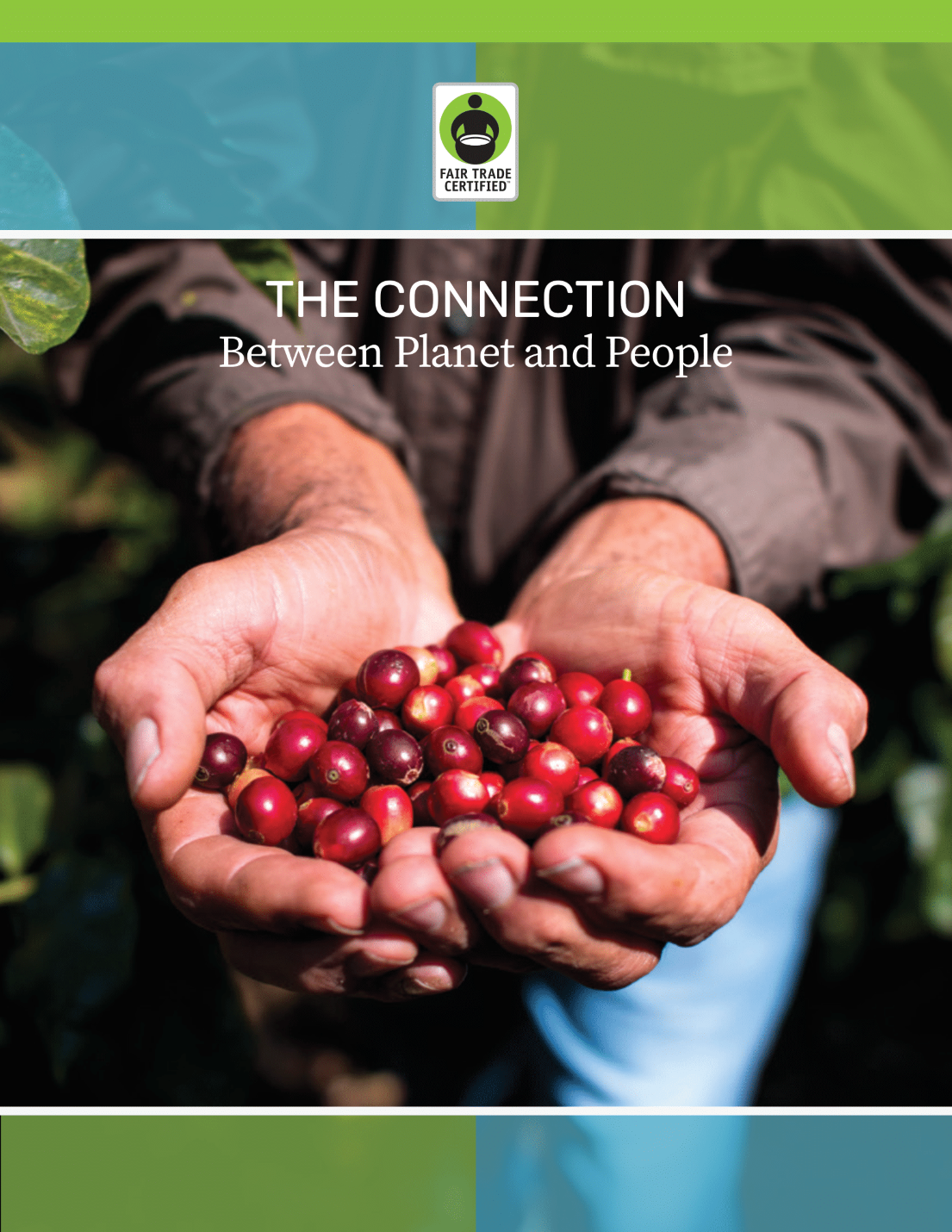 The Connection Between Planet and People
In this paper, you will learn more about:
Fair Trade USA's approach to the environment
Environmental requirements in our standards
Projects funded by Community Development Funds that benefit local environments
Stories of positive environmental impact on coffee farms in Honduras, in factories in India, and beyond!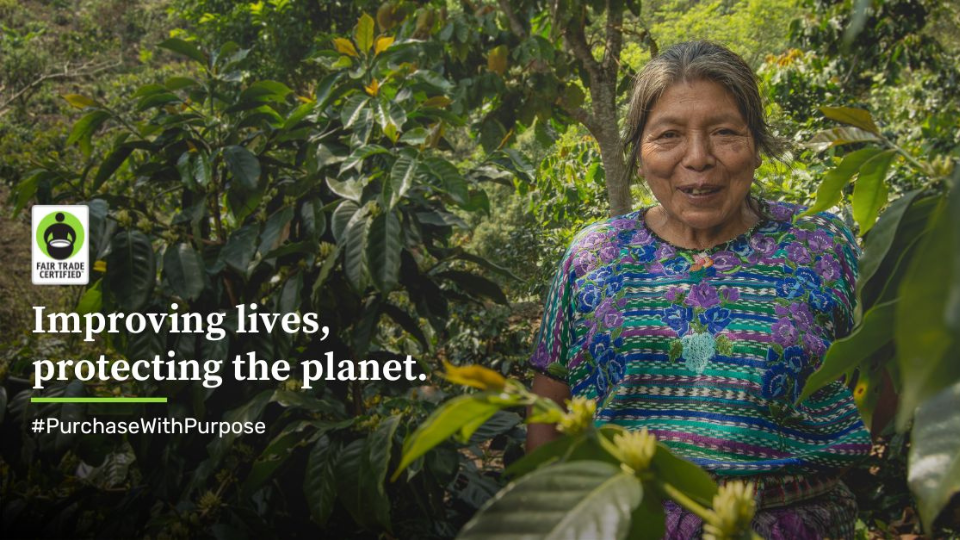 For farmers, workers, and fishers to prosper and thrive, we need to recognize the interconnectedness between the planet and its people. The Fair Trade Certified program recognizes this connection in three key ways.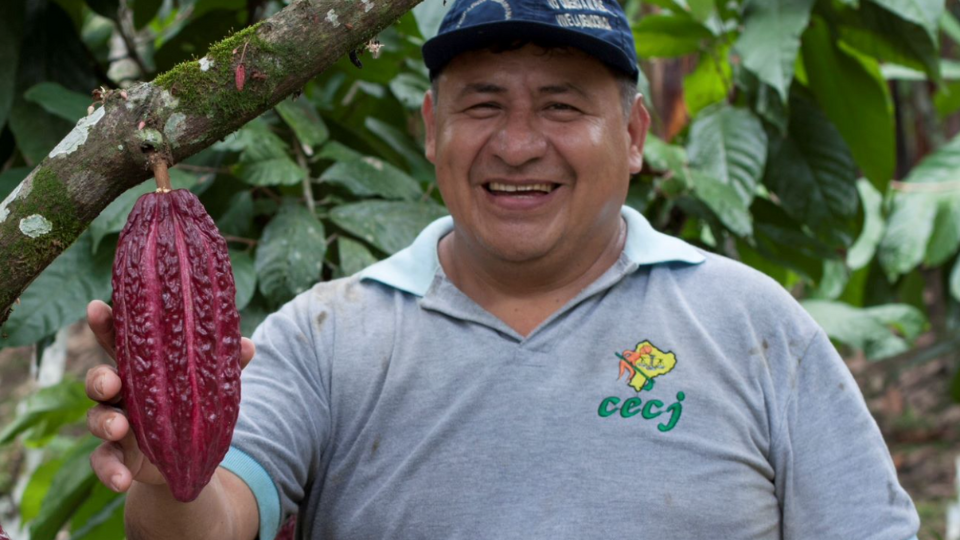 Learn how Fair Trade Certified standards help foster production practices that preserve the environment and protect the health and quality of life of people throughout the supply chain.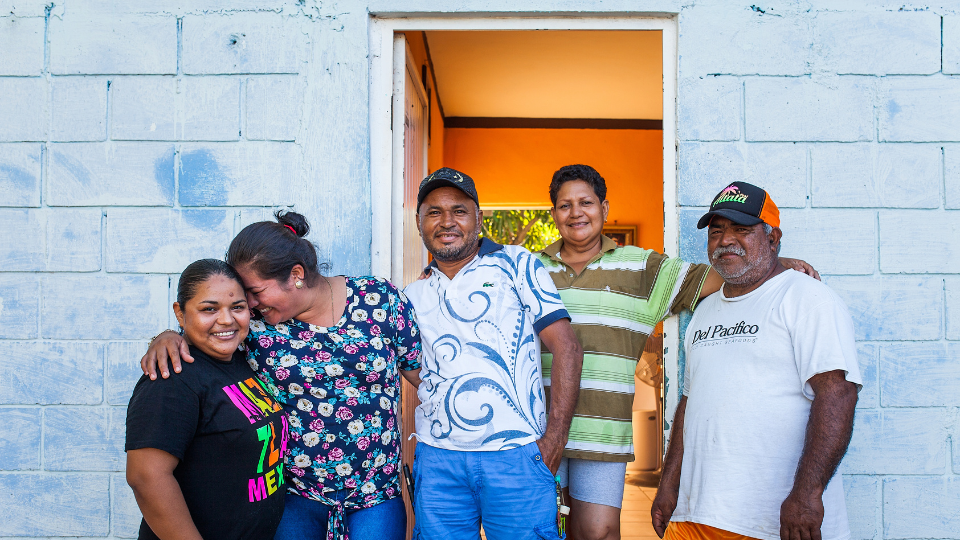 Our theory of change explains how Fair Trade USA™ programs work together to impact the livelihoods of farmers, workers, and fishers over time. Watch a video to learn more about our theory of change!