The Fair Trade Movement and Our History
The term "fair trade" is not specific to any one organization or certifying body. Fair trade is a global movement made up of a diverse network of producers, companies, shoppers, advocates, and organizations working together to build a more equitable model of trade.
After World War II, the fair trade movement began to take shape. One of the movement's key pioneers was Edna Ruth Byler. An American businesswoman, Byler was moved by the women artisans she encountered along her travels and began selling their handmade textiles to her friends and neighbors to help them earn a living. Out of this grew Ten Thousand Villages and a global fair trade movement.
Fair trade certification began appearing with coffee in 1988, and expanded to include more products and countries. Fair Trade USA was founded in 1998 and for 13 years, we were a member of Fairtrade International—the international Fairtrade system made up of Fairtrade International and 19 national member organizations. In 2012, we separated from Fairtrade International with the objective of growing the impact of the fair trade movement to new products, geographies, and producers around the world.
Fairtrade International and Fair Trade USA share a common mission to empower farmers and workers around the world to enable sustainable development for themselves and their communities. Many of the producers that sell fair trade products to Fair Trade USA affiliated buyers in the US also sell products to Fairtrade International buyers.
Our Founder: Paul Rice
Paul Rice's journey to becoming a fair trade pioneer began in 1983 in Nicaragua. That year, Paul recruited 24 coffee farmers to agree to sell their coffee on fair trade terms. After the first harvest, farmers received a dramatically higher income, enabling them to invest in homes, electricity, and running water—things they had previously been unable to afford.
More coffee farmers joined over the next several years until that group had grown to include more than 3,000 families, and Paul returned to the United States to launch Fair Trade USA in 1998.
Paul's vision has become a far-reaching reality: Today, fair trade has grown into a leading market-based model of sustainable production, trade, and consumption. The success of core products like coffee has attracted pioneering brands and retailers in other industries including apparel, home goods, fisheries, and more. Together, we are innovating the fair trade model and creating impact for farmers, workers, fishers, and communities worldwide.
Fair Trade USA Through The Years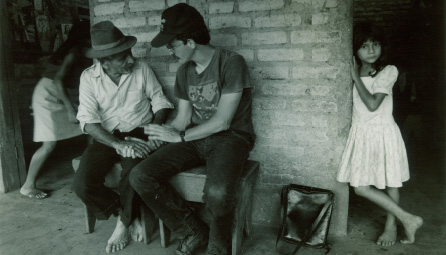 1998
TransFair USA (now Fair Trade USA) opens its doors in Oakland, California. Paul Rice is named President and CEO.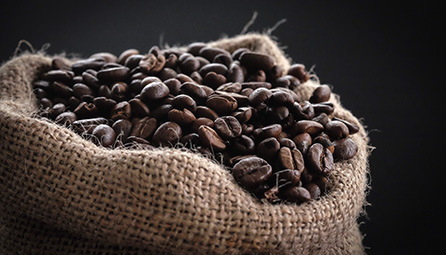 1999
TransFair USA begins certifying fair trade coffee.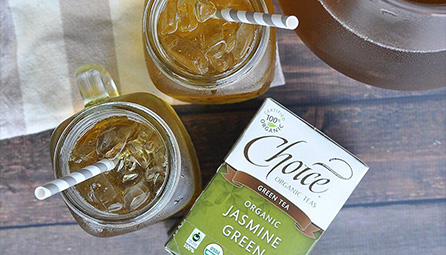 2001
Seattle-based Choice Organic Teas becomes the first tea brand in the United States to offer Fair Trade Certified™ teas.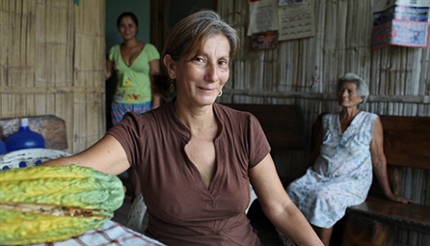 2002
The United States fair trade market expands to include Fair Trade Certified™ hot cocoa mix and chocolate bars in the wake of world cocoa prices hitting record lows and media exposing rampant child labor on West African cocoa farms. CostPlus World Market begins selling a line of dark, white, and milk chocolate bars in its 190 stores throughout the country.
Cacao-growing cooperatives representing 42,000 farmers in Belize, Bolivia, Cameroon, Costa Rica, the Dominican Republic, Ecuador, Ghana, and Nicaragua begin benefitting from fair trade certification.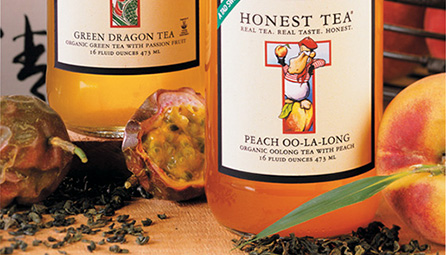 2003
Honest Tea launches Peach Oo-La-Long, the first bottled tea to ever use Fair Trade Certified™ tea leaves and their most popular flavor on the West Coast that year. Sales of Fair Trade Certified tea reach $85,000 in additional income for farming families in India, Sri Lanka, China, and Vietnam.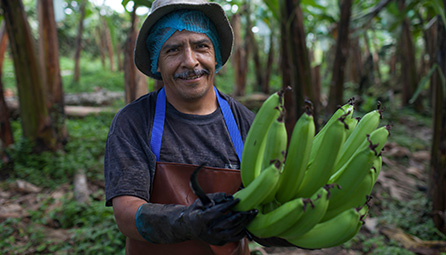 2004
Fair trade expands into the produce section. As covered by the New York Times, in 2004 alone, TransFair USA certifies more than 8 million pounds of organic bananas from Ecuador, 470,000 pounds of Costa Rican pineapples, 100,000 pounds of mangoes from Mexico and Peru, and 9,000 pounds of grapes from South Africa.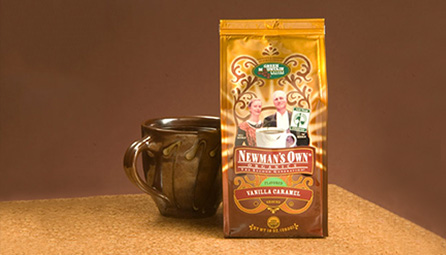 2005
Costco, Sam's Club and select McDonald's begin selling Fair Trade Certified™ coffees, moving fair trade into the mainstream. Fair Trade Certified coffee sales top 44 million pounds.
Fair Trade Certified rice and sugar hit the United States market for the first time. Vanilla is soon to follow.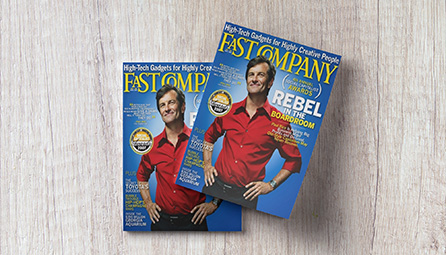 2006
On July 8, 2006, the small town of Media, Pennsylvania declares itself the first Fair Trade Town in the United States.
TransFair USA receives Fast Company's annual Social Capitalist Award for the third year in a row.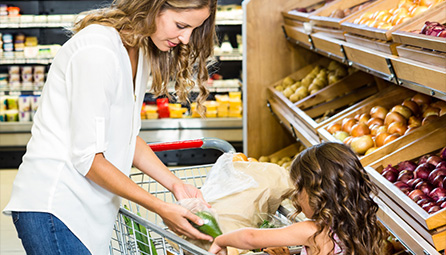 2007
United States retail sales of Fair Trade Certified™ products surpass $1 billion.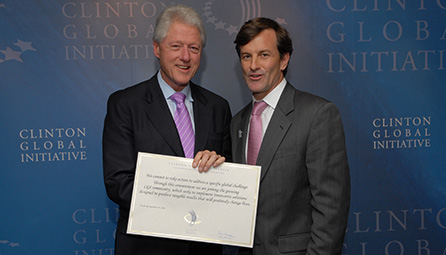 2008
Whole Foods, Sam's Club, and Target launch the first Fair Trade Certified™ wine in the United States. Honey—launched by Wholesome Sweeteners—and flowers follow close behind.
CEO Paul Rice joins President Bill Clinton addressing the Clinton Global Initiative annual meeting and closes with a public commitment to launch fair trade cotton and apparel.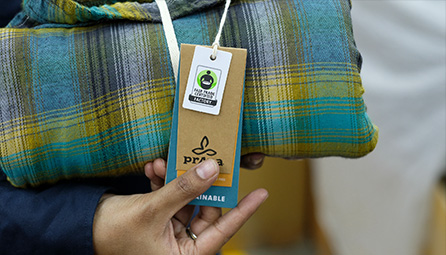 2010
TransFair USA changes its name to Fair Trade USA and launches the first Fair Trade Certified apparel products in the United States with PrAna.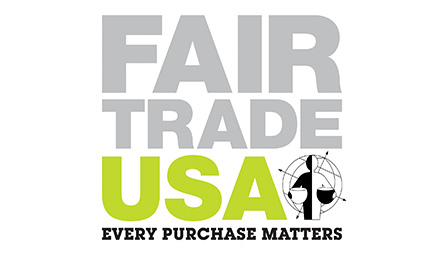 2011
Fair Trade USA parts ways with Fair Trade International and announces Fair Trade for All, a vision to double the impact of fair trade for farmers and workers by 2015.
2012
The newly-redesigned Fair Trade Certified™ seal hits store shelves in Canada and the United States.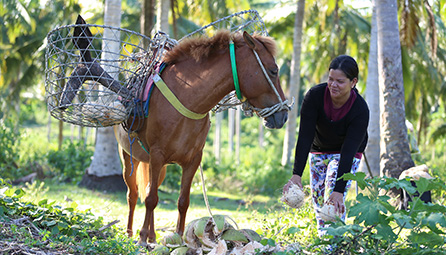 2013
Fair Trade USA certifies the first coconut supply chain of 1,200 farmers in southern Luzon, Philippines to bring fair trade coconut water to the United States.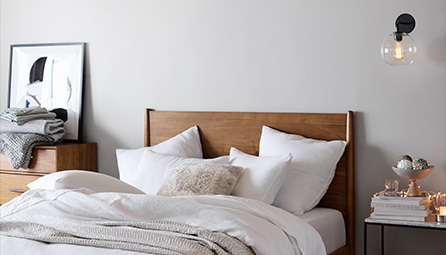 2014
West Elm becomes the first home retailer to join Fair Trade USA, with a product assortment that has since grown to include rugs, bedding, and furniture.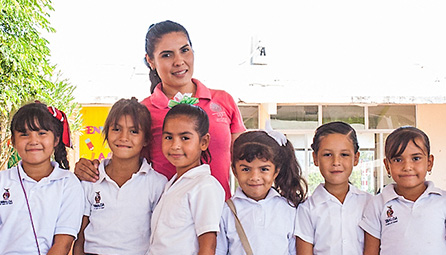 2015
Mission accomplished! The Fair Trade for All vision to double fair trade's impact for farmers and workers between 2011 and 2015 is met and exceeded. Between 2011 and 2015, fair trade's impact grew from $79 million to $203 million.
Safeway and Fair Trade USA announce a partnership to launch Fair Trade Certified seafood into the North American market to bring the benefits of fair trade to small scale fishermen and their communities.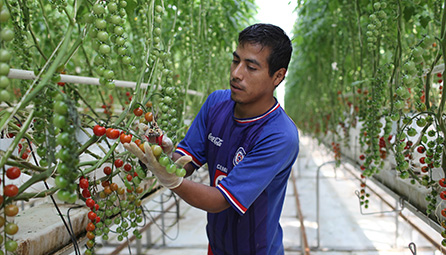 2016
Fair Trade USA certifies the first Fair Trade Certified™ farm in the United States, Wholesum Harvest in southern Arizona.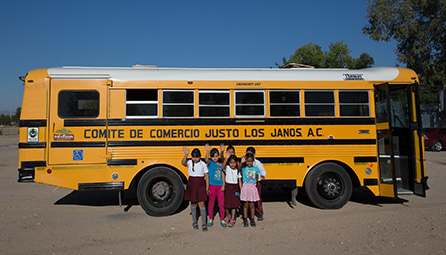 2017
For the first year ever, Fair Trade Community Development Funds surpass record-breaking $50 million in a single year.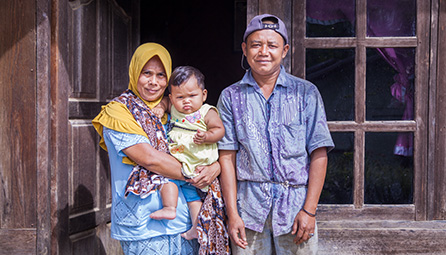 2018
Fair Trade USA celebrates 20 years and $551 million in cumulative financial benefit to producers, including nearly $380 million in Community Development Funds and more than $172 million as a result of the Fair Trade Minimum Price.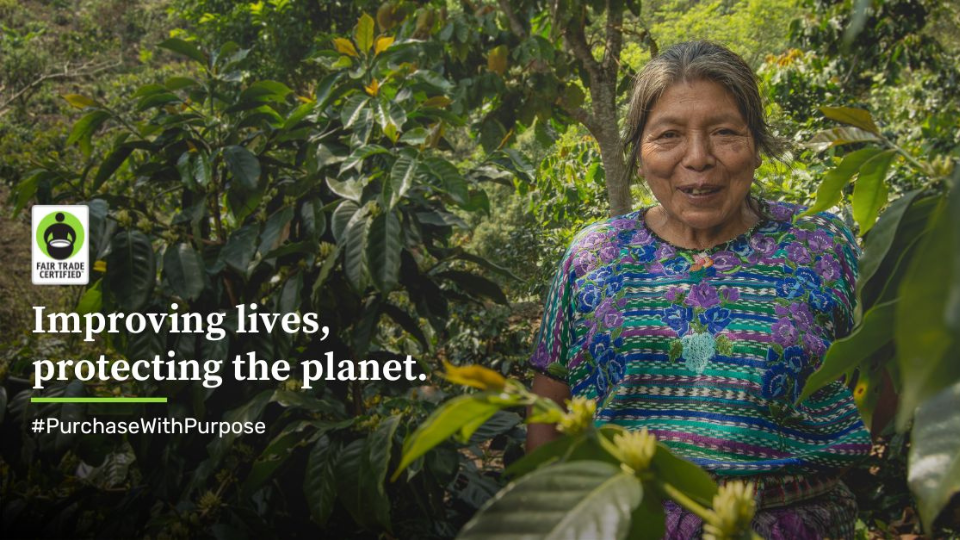 For farmers, workers, and fishers to prosper and thrive, we need to recognize the interconnectedness between the planet and its people. The Fair Trade Certified program recognizes this connection in three key ways.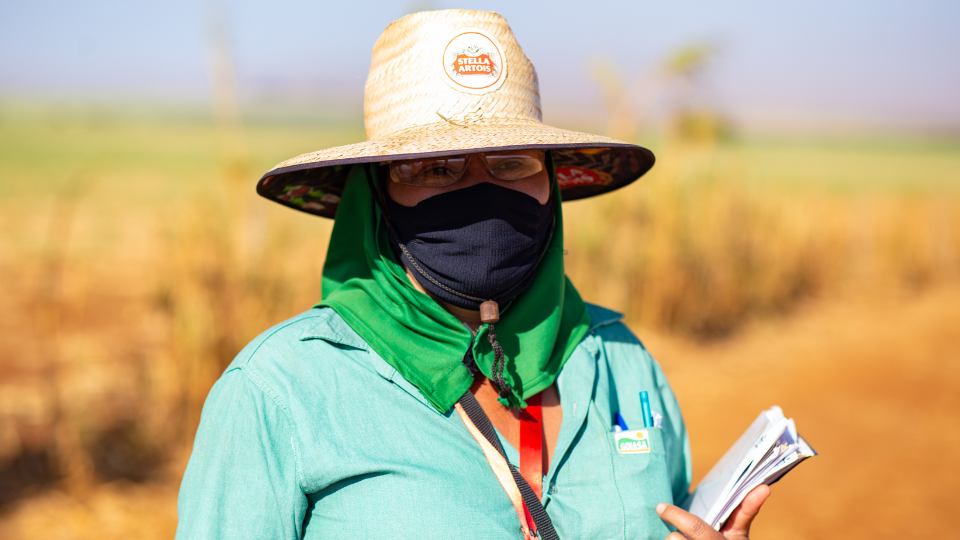 Safe working conditions are essential to bettering lives and enhancing sustainability. Learn how fair trade standards help meet the need for personal well-being, access to on-site safety equipment, clean drinking water, and proper sanitary conditions.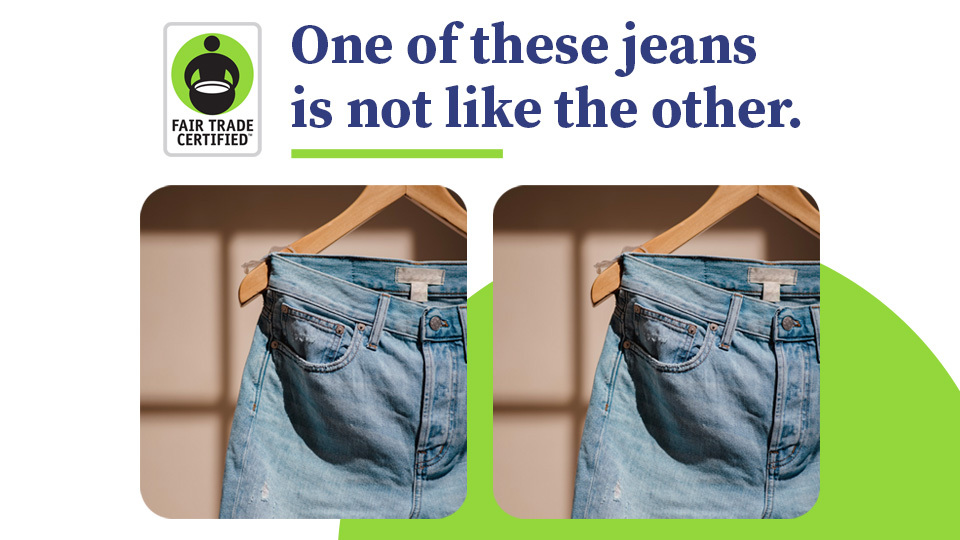 Our 2023 campaign 'Purchase with Purpose' will highlight the impact of Fair Trade Certified and encourage businesses and consumers to make better investments with shopping dollars and sourcing decisions that help improve lives and protect the planet.
Join the Fair Trade Community
Join our dedicated community of conscious consumers, and stay informed on the latest news and updates, learn about your impact, upcoming events and more!