Improving Lives,
Protecting the
Planet.
Fair Trade USA™ is building an innovative model of responsible business, conscious consumerism, and shared value to eliminate poverty and enable sustainable development for farmers, workers, their families, and communities around the world.
Thousands of Products Improving Millions of Lives
Fair Trade Certified™ is an award-winning, rigorous, and globally recognized sustainable sourcing model that improves livelihoods, protects the environment, and builds resilient, transparent supply chains.
The Impact of Fair Trade Certification
When you see our Fair Trade Certified label on a product, you can trust that it was made according to rigorous standards that protect the livelihoods of farmers, fishers, and other producer communities and the environment.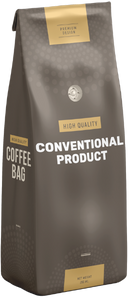 Farmers, fishers, and workers are not guaranteed a minimum price or adequately compensated for their production; they are often not made aware of their rights or aren't encouraged to provide feedback on improvements or needs.
Less visibility into supply chains and lack of standards can result in exploitation of workers and the environment
No extra income provided for community investments
Guaranteed minimum price that acts as a safety net for coffee farmers and producers when the market prices are low
Rigorous Fair Trade Certified standards ensure safe and healthy working conditions, the elimination of forced/child labor, fair and consistent compensation, and environmental protections and product traceability
Producer communities receive additional compensation through Community Development Funds
Without Fair Trade
Certification
With Fair Trade
Certification
Fair trade products are constantly expanding into new categories and retail locations, making it easier than ever to shop your values! Use your purchasing power for good by choosing from the thousands of items that feature the Fair Trade Certified label.
We work with more than 1,500 trailblazing partners that have transformed their business with Fair Trade Certified. As a leading third-party certifier of fair trade products, our model is based on rigorously-maintained standards that set the global benchmark for sustainable sourcing.
Ricardo Crisantes, Co-Owner and CCO
Producer, Brand | Wholesum
"Fair trade is one of the most credible and effective certification models on the market that helps farmers improve their lives and develop their communities more sustainably. I've seen it's powerful impact first hand on our family's farms."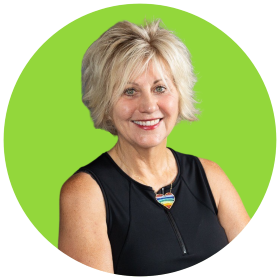 Helen Russell, CEO
Brand | Equator Coffees
"Fair Trade Certified is an amazing initiative. What it does is it raises consciousness around what is possible when you use business as a force for good in the world. Any company that adopts the fair trade model is making a statement in terms of who they are and what their vision is. Consumers want ethically sourced products, and that's what fair trade is all about. That's why you see so many other companies buying fair trade products."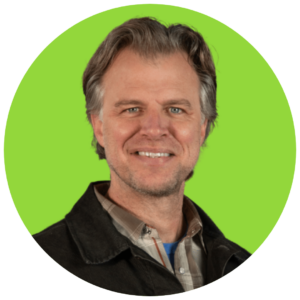 Steve Shriver
Co-Founder, CEO | Eco Lips
"Fair Trade Certified products take all stakeholders into account, not just the shareholders. We can confidently say that Eco Lips products are sustainably and ethically sourced, ensuring the growers are treated and compensated fairly. Fair Trade is the right thing for the people and the planet!"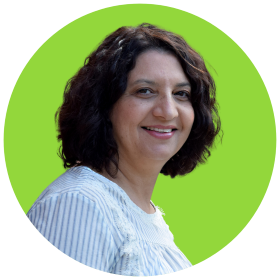 Reem Hassani, Co-Founder & Chief Brand Officer
Brand | Numi
"Numi is proud to have partnered with Fair Trade USA for over 15 years. As a leading purchaser of organic, Fair Trade teas, working with an auditor that can ensure our dollars are put to good use improving farming communities' lives strengthens our commitment and ability to make impact."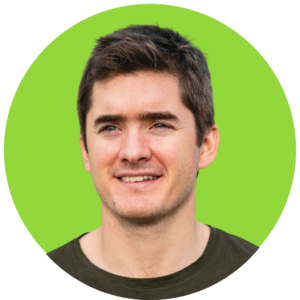 Sergio Borquez, Executive VP
Producer, Brand | Campos Borquez
"Since our beginnings, we have always strived to nurture the ecosystems and communities. We have seen firsthand how the partnership with Fair Trade for almost 10 years can scale our reach and take on an important role in our company culture, helping us push our mission to another level."
Soren Bjorn, President
Producer | Driscoll's of the Americas
"We reached the conclusion that we would benefit from having an outside party look at what we were doing. For our customers and consumers, it wasn't enough to tell them that we were doing a great job. We really needed a partner. We looked long and hard at who could help us and decided to go with Fair Trade USA. They became our partner in verifying and communicating that we are doing a great job throughout our supply chain."
Learn about Certification
By partnering with us, you'll be joining a diverse network of producers, companies, shoppers, and advocates who are committed to building a more equitable model of trade.
Join Us
The Fair Trade Community is a gathering place for fair trade shoppers, advocates, allies, and donors, united as changemakers creating a better world.