Reflecting on Fair Trade Month
October is Fair Trade Month, a time to celebrate the fair trade movement and the power of collective action to create a better world. As individuals, it can be difficult and overwhelming to determine how we should use our limited time and resources to make a difference. At Fair Trade USA™, we know small actions can add up to big change, and that's why we're committed to making the right choices obvious and easy to incorporate into daily life.
By making the small decision to swap out some of your conventional products, with ones that feature the Fair Trade Certified™ label, you're purchasing with purpose. Our label on a product signifies it was made according to rigorous fair trade standards that promote sustainable livelihoods, safe working conditions, and protection of the environment. It's a simple way to ensure you aren't inadvertently supporting the oppression and exploitation of people and the planet. And you're becoming part of a solution that actively works to eliminate poverty.
For the past 25 years, we have created programs and infrastructure to solidify businesses' supply chains, help producer communities throughout the world, and give consumers quality products they can feel good about purchasing. As a result, we have delivered more than $1 billion in financial impact to farmers, fishers, and workers around the world.
One billion dollars into this journey, we are ready to reach the next billion, and we aren't waiting another 25 years to reach it. Fair Trade Month offered the perfect platform to share how we plan to do this and how you can help!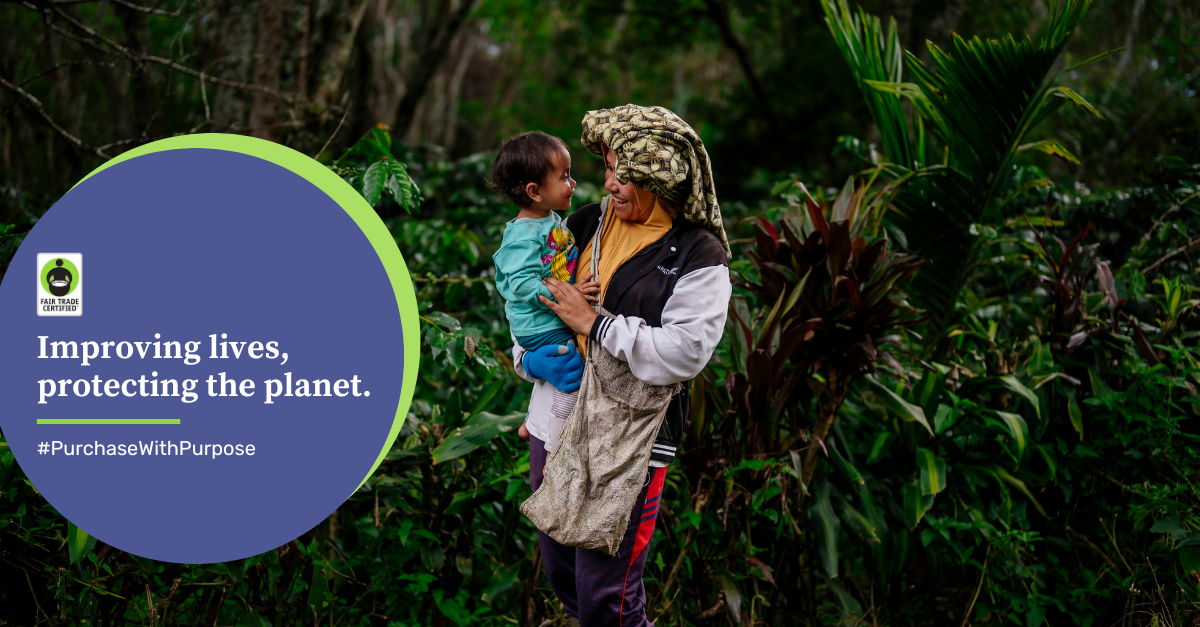 Building on a Billion
For fair trade to be good for producers and their communities, it must also be good for business. Capitalism and fair trade are not opposing forces; we believe business can and must be a force for positive change. To accomplish that, all supply chain players, and participants in the market – businesses, consumers, producers, and communities – must benefit.
As consumers increasingly prioritize sustainability and seek transparency, the onus is on businesses to deliver – and we've seen companies answer that call. By making big commitments to source Fair Trade Certified, our partners have stepped up as industry leaders in ethical sourcing and are making it easier for customers to shop our values.
Commitments Worth Celebrating 
Some retailers publicly recognize Fair Trade USA's meticulously maintained standards – the Agricultural Production Standard (APS), Capture Fisheries Standard (CFS), or Factory Production Standard (FPS). This means that brands who bring fair trade products to market are easily included in those retailers' ethical assortments. Other companies set targets for a percentage of their products to be Fair Trade Certified. Here are just some of the commitments that we celebrated this month.
Agriculture Commitments
By 2025, Sam's Club is aiming for 100% of Member's Mark branded coffee, tea, and cocoa products to be Fair Trade Certified.
Albertsons Companies and Kroger recognize the APS.
Costco Wholesale recognizes the APS as part of its private label coffee program.
Whole Foods Market sources 100% of their roses as Fair Trade Certified.
NatureSweet announced 100% of its branded snacking tomatoes are now Fair Trade Certified. Watch the video below to learn more!
NatureSweet and Fair Trade Certified Collaboration
Factory Commitments
By 2025, 90% of J.Crew's cashmere and chino collections will be produced in Fair Trade Certified factories.
By 2025, Arc'teryx Equipment aims for 80% of products to be Fair Trade Certified.
By 2025, more than 90% of Madewell denim will be Fair Trade Certified.
By 2025, MEC has targets to source 50% of MEC Label clothing on Fair Trade Certified terms and 80% by 2030.
This year, e.l.f. Beauty achieved their aspiration to source 75% of their products in Fair Trade Certified facilities.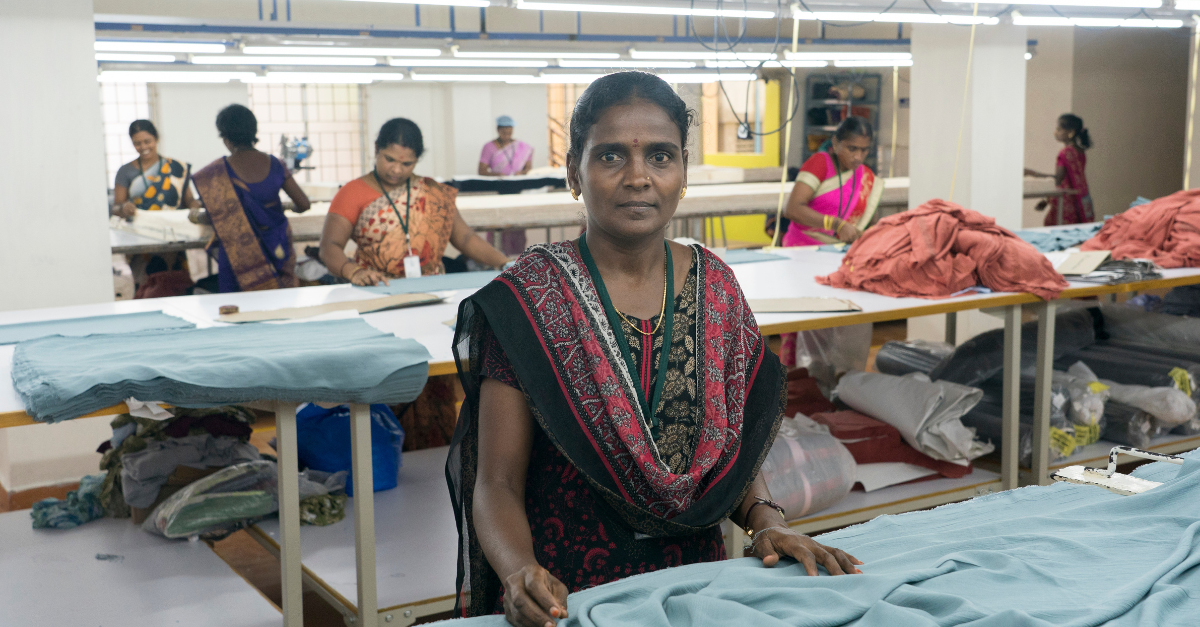 R. Sumita, a Fair Trade Certified apparel factory worker, reflected on the impact on Fair Trade Certified: "When we started the program here in 2015, I was kind of surprised and in disbelief that this existed. Factories that give back to the workforce and care in this way are few and far between. Workers from other factories are amazed when they hear of the benefits of working at a Fair Trade Certified factory."
Sumita likes that she and her fellow workers are able to have a more direct connection with the consumers of the fair trade clothes they make. "I hope consumers of Fair Trade Certified products continue to believe in this special seller and buyer relationship."
Seafood Commitments
Albertsons Companies recognizes the CFS for its private label seafood program.
Ahold Delhaize has recognized the CFS since 2018.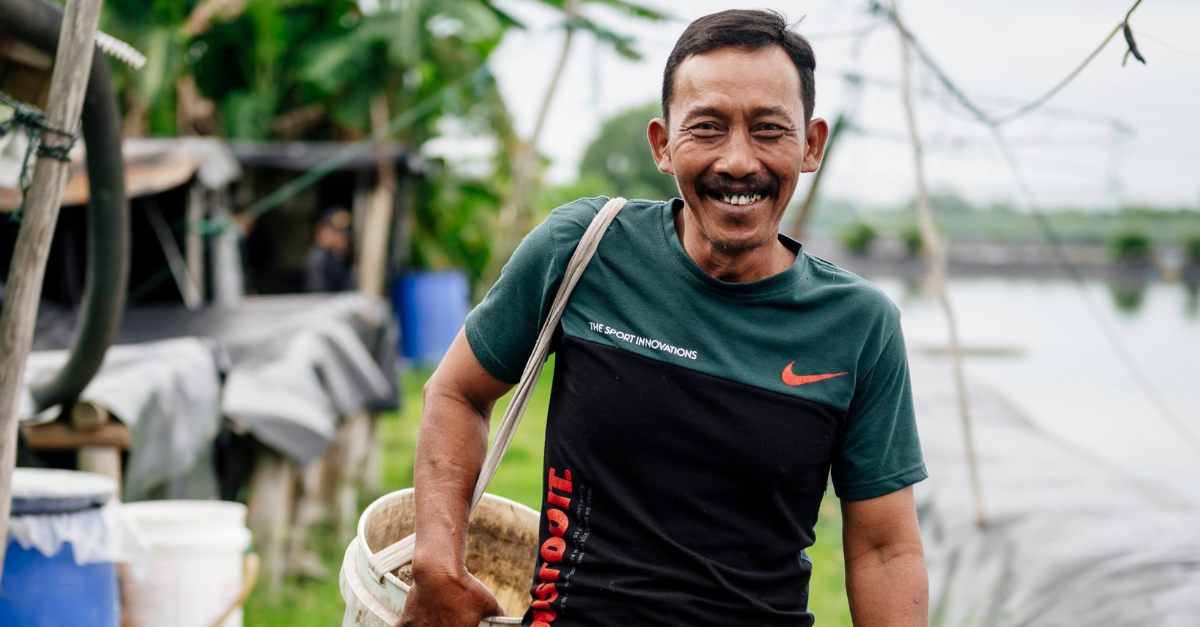 Sunarto Antoro, a shrimp farmer of 23 years, is the head of a newly formed Fair Trade Committee in Wahyuni Mandira, Sumatra, Indonesia. He is hopeful that the Fair Trade Certified label will validate the quality of their product to consumers since Fair Trade USA Standards mandate that there are no reckless supply chain issues such as child labor, bad chemicals, or dangerous working conditions.
Your Choices Have Power
By lifting up these commitments, we hope to drive awareness and mobilize support for responsible business. It may seem daunting to hold companies accountable to sustainable and ethical practices, but by opting for Fair Trade Certified products, you're demonstrating to those companies that when they invest in doing the right thing, they will be rewarded with your business. You are part of the reason why companies increase their investment in fair trade. Your choices add up – and can add on to the next billion dollars for farmers, fishers, and workers around the world.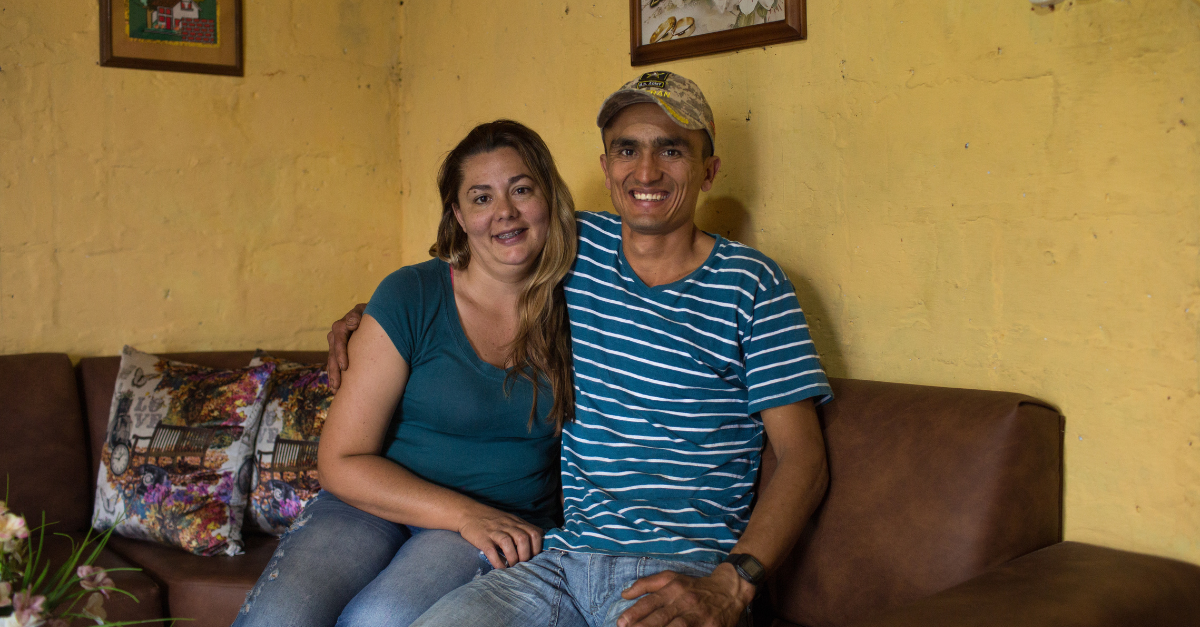 Arcangel de Jesus Restrepo Arroyave (right) poses for a photo inside his home along with wife Dovanelcy Ramirez Rivas. Arcangel is a fourth generation coffee producer and member of a Fair Trade Certified coffee cooperative in Colombia.
"We are really just beginning our lives as parents and producers, so we are very concerned about improving things not just for the future generations, but also for us now. Please remember that behind every pound of coffee you buy, there is a long story of quality and families trying their best to get ahead in life."