OAKLAND, Calif. (September 26, 2022) — In honor of International Coffee Day, October 1, 2022, Fair Trade USA™ highlights its coffee partners' commitments to the Sustainable Coffee Challenge (SCC). Managed by Conservation International, the SCC is a collaborative effort of public and private sector organizations and companies working to make coffee the world's first sustainable agricultural product.
All Fair Trade Certified™ partners joining the SCC commit to four areas – sustainable sourcing; resilient supply; farmer and worker well-being and prosperity; and forest and climate.
Annually, Fair Trade USA celebrates its partners who have achieved new accomplishments in the past year in conjunction with the SCC. Brands, roasters, retailers, importers and producers alike, continue to enhance their methodologies and programs for implementing and measuring sustainable sourcing. Many commitments to trade and product line conversions were met in 2020. Fair Trade USA will continue to report its partners incremental progress in these four areas through its partnership with Conservation International.
"At Fair Trade USA, we keep a close watch on the pulse of the coffee industry to inform how we develop and evolve our program to meet worker and business needs," said Abby Ayers, Senior Director of Retail Partnerships. "Our partners understand the importance of Fair Trade Certified coffee and that socially responsible brands outperform conventional brands fueled by consumers. Their participation with SCC is a testament of their overall commitment to reaching their sustainability goals."
SCC Commitments
The commitment to improving farmer and worker livelihoods is ongoing. Below, we highlight some of Fair Trade Certified partners commitments.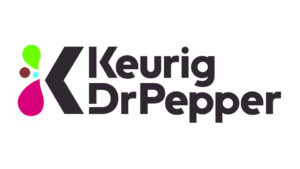 Keurig Dr Pepper continues to be the largest buyer of Fair Trade Certified coffee in the world for the 12th consecutive year. The company reached its SCC goal by purchasing coffee for its owned and partner brands that is certified or verified to an accepted third-party sustainable sourcing program. Fair Trade USA applauds this accomplishment.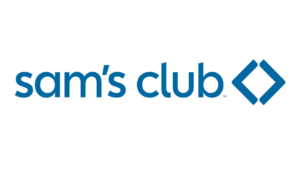 As a part of its reintroduction, Sam's Club® announced a new goal that helps deliver on the goals of the SCC, aiming for 100% of its private brand Member's Mark™ coffee, tea and cocoa products to be Fair Trade Certified by 2025.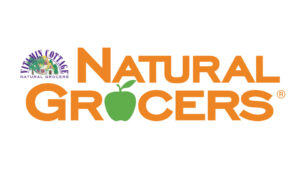 Natural Grocers is committed to source 100% organic and Fair Trade Certified coffee for its private label brand.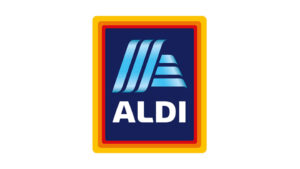 ALDI met its initial goal of 50% certified coffee products ahead of the project timeline. To support its growing communities and to protect biodiversity, ALDI has further committed to increasing its certified coffee products to 75% by 2025.

Kroger made a commitment in 2021 to source 100% Fair Trade Certified coffee for its Private Selection® brand from international growing regions by mid-2022 and has met this commitment.
Other Partner Milestones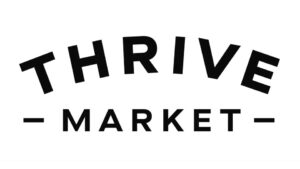 "Our three Thrive Market Fair Trade Certified Coffees together are up more than 20% year over year. We continue to drive positive impact by introducing our 1.2M members to our instant coffees that help support fair trade sourcing and practices." – Thrive Market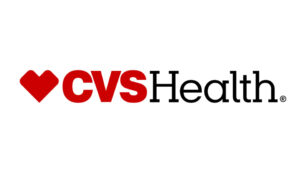 CVS Pharmacy features nine Fair Trade Certified coffee products in a variety of blends and roasts. The company was the first drugstore to carry 100% Fair Trade Certified products in its exclusive store brand, Gold Emblem®.
About Fair Trade USA™
Fair Trade USA, a tax-exempt 501(c)(3) nonprofit organization, is the leading certifier of fair trade products in North America. Offering award-winning, rigorous, and globally recognized sustainable sourcing certification programs that improve livelihoods, protect the environment, and build resilient, transparent supply chains, its trusted Fair Trade Certified™ seal on a product signifies that it was made according to stringent fair trade standards. Fair Trade USA is building an innovative model of responsible business, conscious consumerism, and shared value to eliminate poverty and enable sustainable development for farmers, workers, their families, and communities around the world.
About the Sustainable Coffee Challenge
The Sustainable Coffee Challenge convenes, unites and urges the coffee sector and conservation partners across the industry to spur the actions and investments necessary to make coffee the first sustainable agriculture product in the world. The Challenge is committed to stimulating demand for sustainable coffee across the value chain, from the policymaking level to the final consumer. By encouraging demand for sustainable coffee, it leads to investments that enable the transition to a sustainable production and ensuring the coffee we drink is a sustainable product.
Contact Information: 
Fair Trade Public Relations
pr@fairtradeusa.org