If you ever watched Sesame Street as a kid, you may remember the song "One of these things is not like the other", which entered the cultural fabric of multiple generations and, according to researchers[i], gave Sesame Street viewers a 40% higher ability to sort and distinguish similar and dissimilar groupings of objects.
How are our sorting abilities today? How easy is it for us to make purchasing decisions when we have competing priorities? And, how easy is it for us to find products that have been certified to the best ethical and environmental standards so that our purchases align with our economic resources and our values?
The average consumer is managing inflationary prices and fears of a recession, choice-overload or disappearing product favorites, and heightened interest in sustainable and ethical products. Brands and retailers, on the other hand, face the impossible tasks of product differentiation, supply chain resiliency, and customer loyalty.
Trust is what ultimately drives a consumer to choose one brand or product over the other. The Edelman Trust Barometer, a global report that measures global trust, has published its 23rd edition this year, and once again Business is the only institution seen as competent and ethical. Global respondents in this research expect businesses to "inform, debate, and deliver" solutions for sustainable, fair, and ethical restoration.
That's why we're excited to announce our 2023 campaign 'Purchase with Purpose'! We are leaning into those expectations to support our global partners, provide greater clarity for people shopping, and deliver sustainable livelihoods to the people behind the products bought and sold. Here's how:
1. Label it Fair!
We will be celebrating and promoting the pledges of our brand, retail, and distributor partners who are meeting and increasing their ethical sourcing commitments. These industry and sector leaders are holding themselves accountable to our rigorous third-party certification, promoting transparency, and encouraging ongoing improvements. By differentiating their products with the Fair Trade Certified™ label, they are deepening loyalty between their brands and their customers. 78% of consumers trust in the independent, objective assurance that the Fair Trade Certified label promises. Only one of the two products in the campaign bears the label. Wondering which line of shoes, coffee, chocolate, cosmetics are benefiting from consumer loyalty and love? Take a look at some of our partners who are reducing risk in their supply chains, creating deeper engagement with their customers, and building lasting impact for workers, farmers, fishers, and their communities around the world.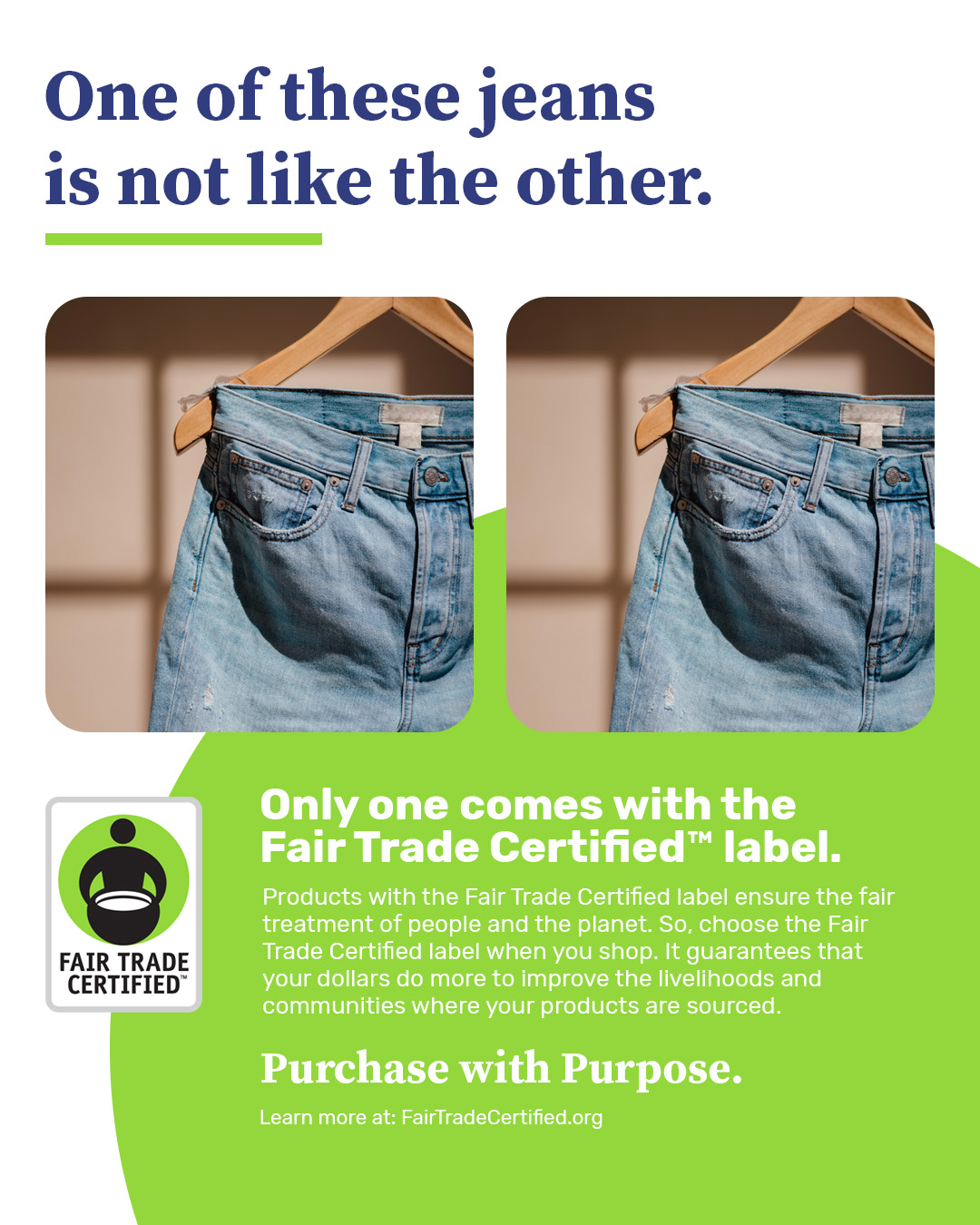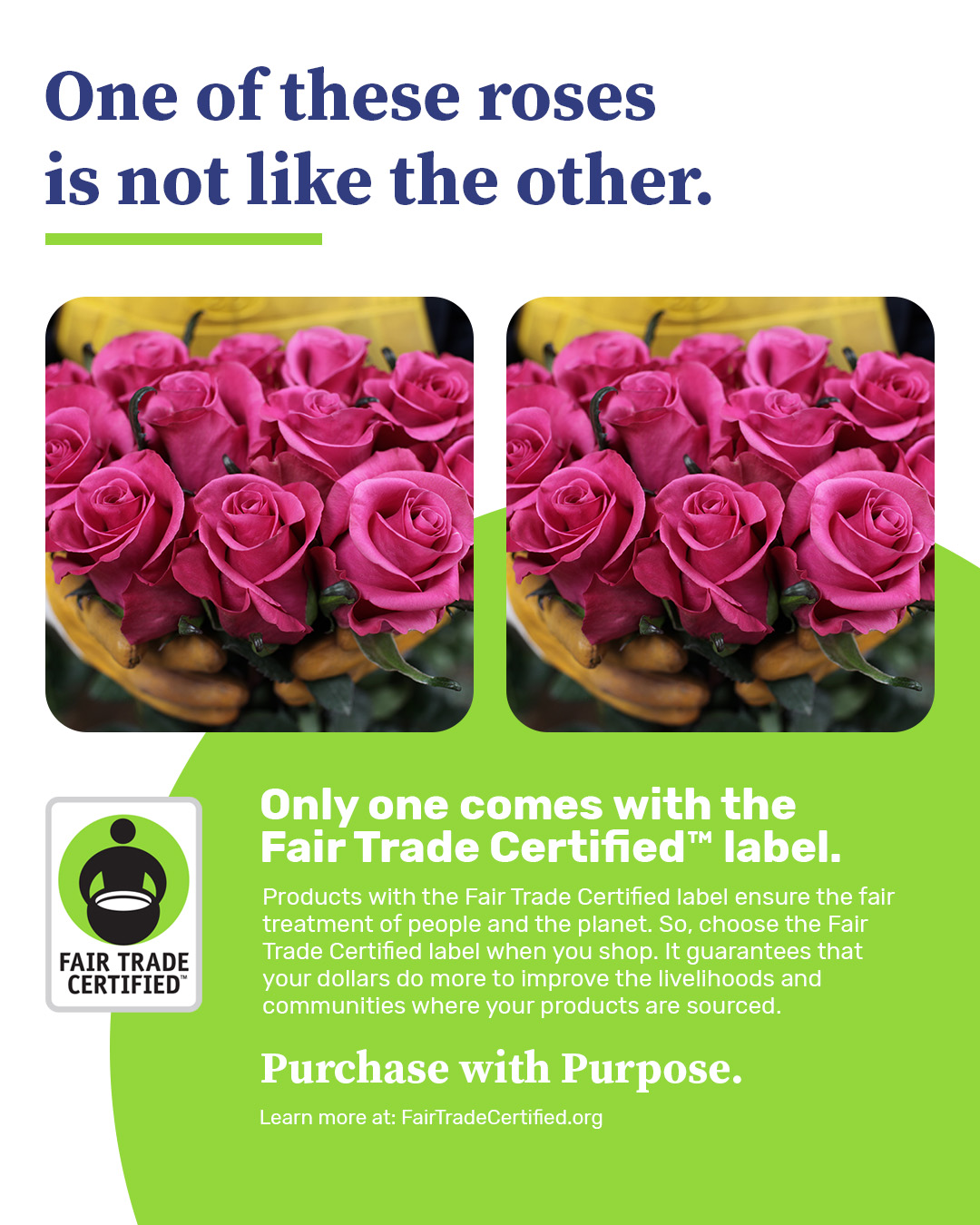 2. Look for the label!
Despite the hardships of the last few years, consumers' demand for sustainable products is growing and their willingness to pay for sustainable goods is increasing. 63% of people surveyed in Edelman's study said that they buy or advocate for brands based upon their beliefs and values. In another study[ii], 86% of shoppers want more sustainable and equitable products, 75% consider sustainability traits when choosing between brands and 77% of consumers are more willing to spend more with a company that has a corporate social responsibility pledge[iii]. In our recent consumer research over 65% of consumers recognize the Fair Trade Certified label, one in three said they are more likely to buy a product with it, and 40% reported a willingness to pay 20% more.
Will consumers trade loyalty for sustainability? Or will they trade loyalty for lower prices? In a recent Blackhawk Network marketing study, 25% of respondents said they are spending less with the brands they typically buy from, and are reprioritizing how much they spend, and where they spend it. The time is now for retailers (online or offline) to highlight sustainable brands, even their own private label brands with a trusted label like Fair Trade Certified – and to engage 82% of shoppers[iv] who say they want to embrace sustainable and people-first practices with their purchases.
If you are a brand or retailer, you do not need to compromise. Fair trade certification mitigates hidden social, economic, and environmental risks thus strengthening your supply chains – all while meeting consumer demand for transparency and sustainability. And for all of us who are shoppers, we do not need to compromise either! Fair Trade Certified products can be found across the broadest range of categories and stores, so look for the label and let your favorite brands and retailers know you want to Purchase with Purpose!
So, as we move into a new year are we prepared to sort as those wonderful puppets taught to us many years ago? Are we ready to answer the call to make long term investments with our shopping dollars and sourcing decisions toward sustainable solutions? We are committed to unlocking the ability of consumers and companies to Purchase with Purpose and to demonstrate that the Fair Trade Certified label is definitively not like the others.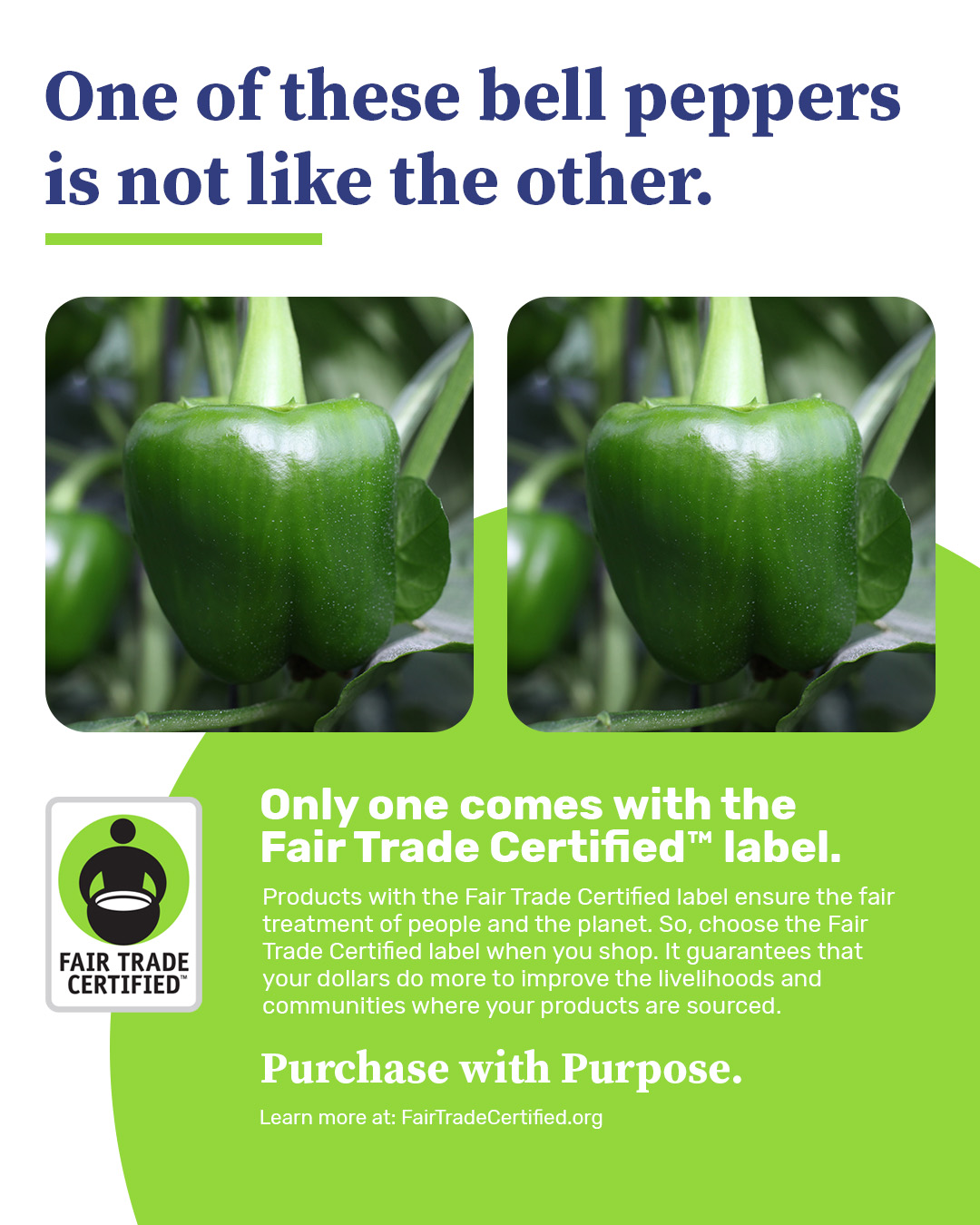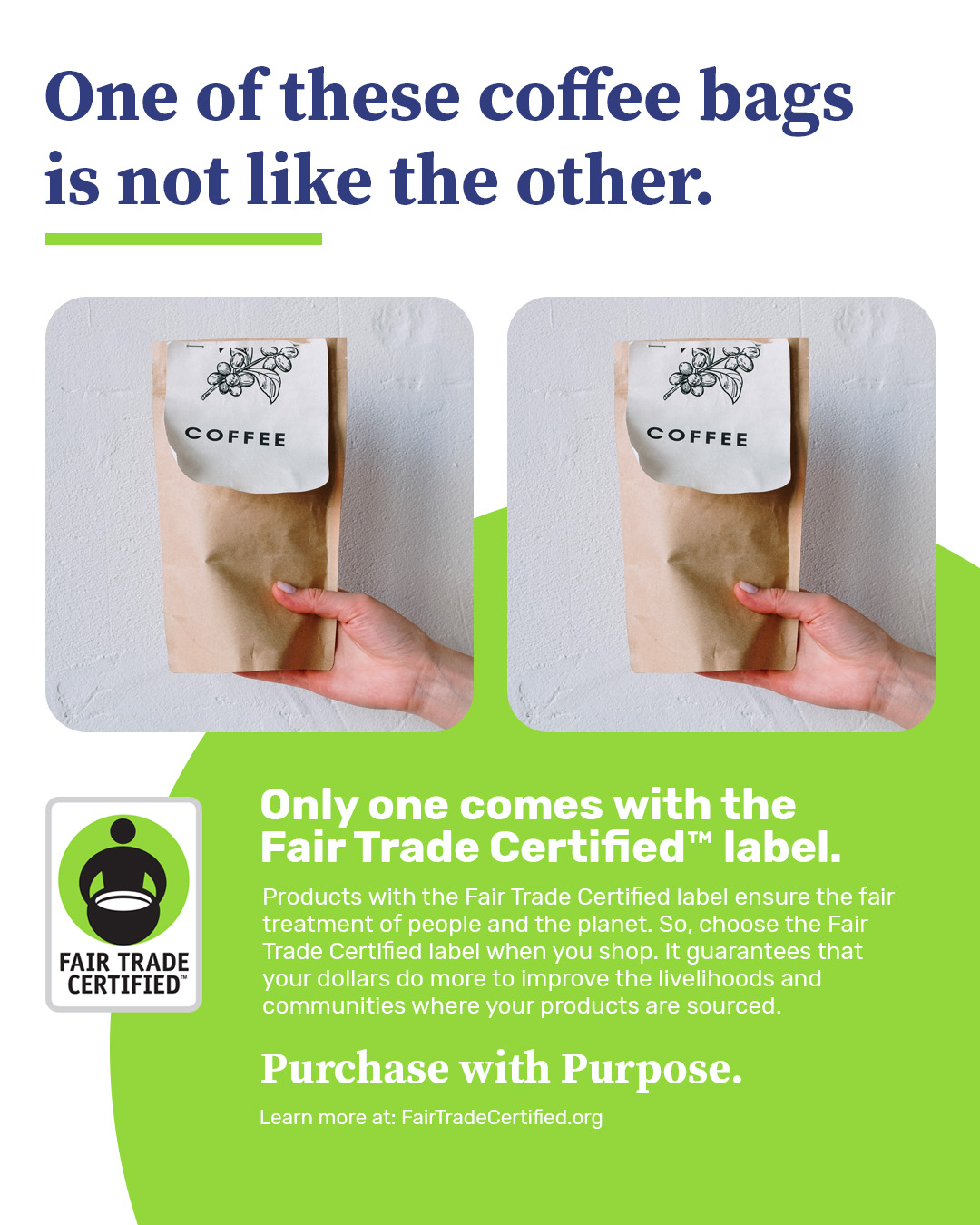 Sources
[i] "The Elephant in the Living Room: Make Television work for your kids", Book by Dimitri A. Christakis, Frederick J. Zimmerman
[ii] "Sustainability Survey and Index Launch." STIFEL Institutional Group, May 2021"
[iii] "Sustainability, green traits key concerns in brand selection: Report", Jan 2022 (4), Sustainable Market Share Index, NYU STERN Center for Sustainable Business, August 2021
[iv] https://www.forbes.com/sites/forbestechcouncil/2022/12/05/what-recent-trends-say-about-sustainable-shopping-in-2023/?sh=5c6a18ce6fc0