This Mother's Day, give a gift that loves as much as she does.
On Mother's Day, we get to honor and spoil the special mother figures in our lives. Finding the perfect gift or gesture of love can take some time, but we're here to help you plan! Maybe you'll kick it off with brunch and surprise her with flowers, or set her up for an at-home spa weekend. However you choose to celebrate her, you can show her your appreciation with a gift that supports moms everywhere. From something as simple as the coffee on the breakfast table to home and body gifts to help her relax (who doesn't need that right now?), a Fair Trade Certified™ gift supports mothers everywhere by improving access to paid maternity leave, safe and accommodating workplaces; providing sustainable incomes; and protecting from discrimination and sexual harassment. Keep reading for gift and recipe ideas.
To mothers everywhere: We see you working hard to make the world a better place for us, shouldering our burdens, and being a constant in times of uncertainty. We may never be able to repay you, but we'll do whatever it takes to make the world a better place to be a mother.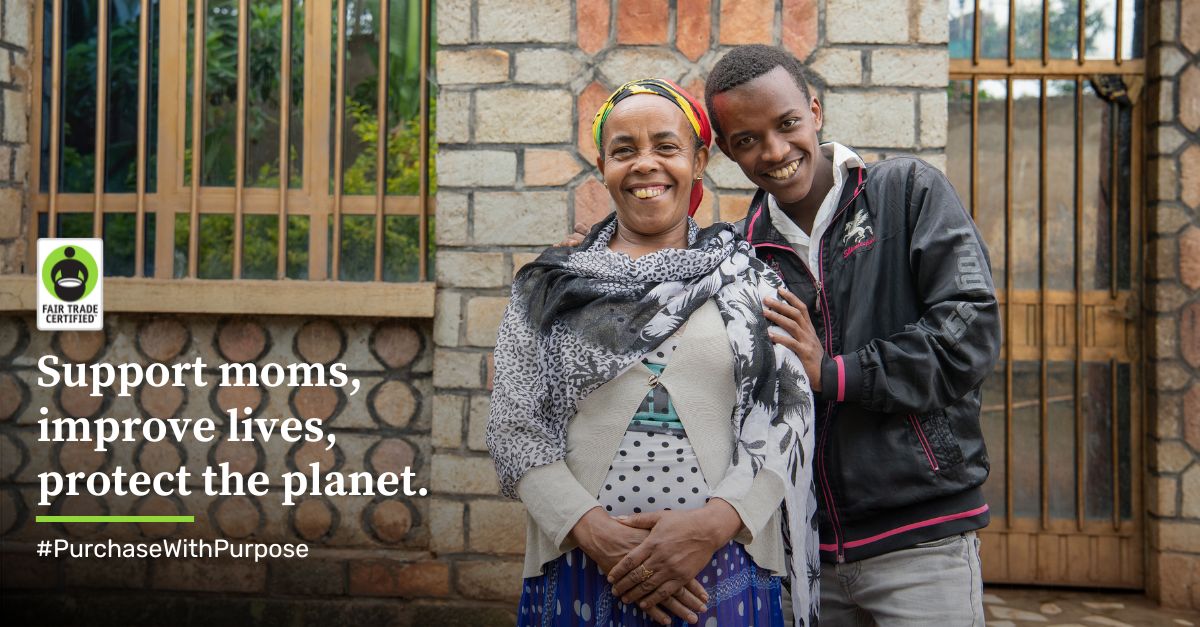 Fair Trade Ideas for Mother's Day
Fair Trade Gift Ideas for Mother's Day