Enhancing your produce brand with fair trade
Ready to begin your better business journey? Fair Trade Certified™ is your ticket! Here's how becoming certified can help you.
Solidify your supply chain resiliency.
Actively manage potential risk with rigorous fair trade standards ensuring safe working environments and improved conditions, wages, working hours, benefits, and the elimination of forced labor and poverty
Improve operational efficiency and performance

Get support and training in field to help ensure compliance to Fair Trade Certified Standards
More sustainable income and better working conditions increase worker retention (less turnover and absenteeism) with more satisfied and engaged employees

Improves workers' lives and communities with Fair Trade Certified processes and Community Development Funds that contribute to long-term improvements in supplier communities, increasing resiliency

Fair Trade Community Development Funds go directly to initiatives determined by workers for their benefit that support communities
The Fair Trade Committee process engages worker voice and participation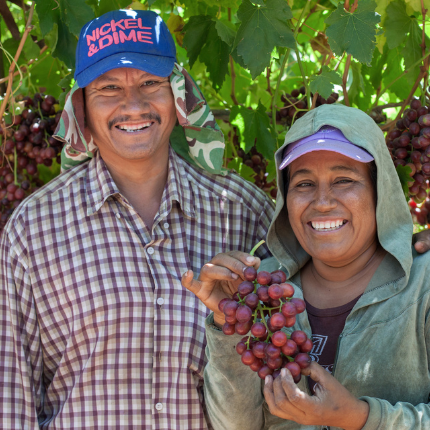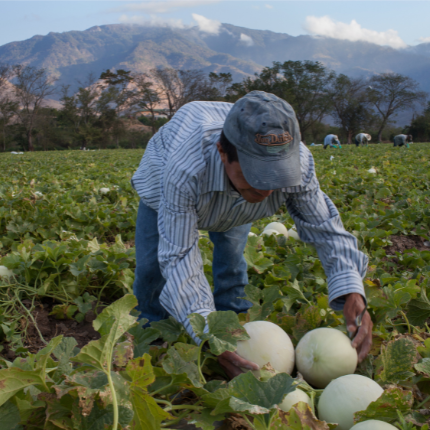 Advance your Environmental, Social, and Governance (ESG) goals
Accelerate your ESG/ Corporate Social Responsibility (CSR) goals

With over 120 KPIs tracking to the United Nations' 2030 Sustainable Development Goals (SDGs), your partnership with Fair Trade USA unlocks metrics that deliver on environmental, social, and economic sustainability commitments.
Get visible, real outcomes

Help reach B-Corp Certification
Strengthen your brand
Mitigate potential reputational risk such as undetected labor violations in your supply chain
Get peace of mind with rigorous, ISEAL-compliant third-party certification and auditing by Fair Trade USA ensures credibility of your commitments and demonstrates authenticity to your consumers
Ensure traceability and transparency with data
Evolve your brand compliance and cost (CSR) to value creation and innovation (ESG)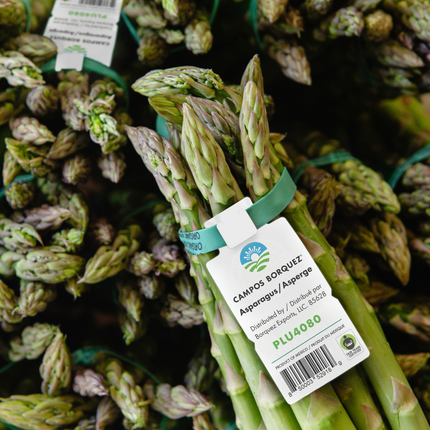 Build loyalty and meet your consumers' demand
66% of consumers recognize the Fair Trade Certified seal
78% of consumers trust the Fair Trade Certified seal
1 in 3 consumers are more likely to purchase with the Fair Trade Certified seal
75% of consumers indicate a third-party certification provides trust that a product/company is taking sustainable action.
NatureSweet: Transforming Lives with Fair Trade Certified
Fernanda Suarez, Human Resources Manager at NatureSweet Tomatoes, shares how fair trade certification and the financial impact of their Fair Trade Certified tomato sales help transform the lives of agricultural workers. Sourcing fair trade is a critical step toward ensuring future generations have the ability to succeed.
Fair Trade Produce Makes a Difference
125
Certified Farms
Accelerate sourcing on Fair Trade Certified terms — tap into over 45 produce items from 125 certified farms
$14M
Development Funds
In 2021, fair trade produce partners generated $14M in Community Development Funds used to foster prosperous farming communities and resilient supply chains.
3.3%
Average Increase
Dollar sales at a national retailer increased 3.3% on average in the 6 months after adding the Fair Trade Certified seal to their products
Ready to embark on your Fair Trade Certified journey?
Fill out this form to take the next step!
U.S. Consumer Insights Report
See why more than 1,400 companies have chosen fair trade certification to meet sustainability goals, increase brand trust, and reach more shoppers.