Evolving Theory of Change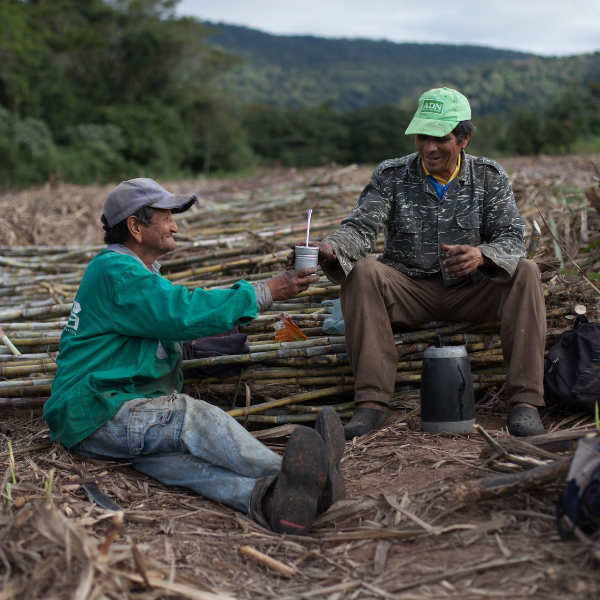 In a world where change is not only inevitable but constant, Fair Trade USA has remained committed to innovation as means to meet the moment. This means continuously exploring how to transform the way we think about trade and impact. Founded with the vision of offsetting production costs and promoting a fairer, more just world, our journey has been one of growth, evolution, and an unwavering commitment to positive change.
From humble beginnings to bold strides into uncharted territory, Fair Trade USA has embraced innovation and learned from experiences to pave the way for a brighter, more sustainable future. Over the past 25 years, there has been remarkable evolution in the theory of change that guides our work.
A Unique Perspective on Impact
Paul Rice, Fair Trade USA's Founder and CEO, began his fair trade journey in Nicaragua in 1983. His experience working alongside coffee farmers continues to provide a unique lens through which Fair Trade USA approaches unlocking impact. The early strategy of advocating for a minimum price to support producers, valuing small-scale practices, and challenging traditional capitalism remains the foundation of our mission.
The learning journey of our first decade provided valuable lessons about the varying factors that can drive impact – demand, quality, and volume among them. Looking forward as we entered our second decade, it was evident that the world's challenges were far greater than any single theory of change. Innovation became a driving force, pushing us to leave our comfort zones and embrace the unknown.
Committed to Innovation
Innovation is the key to our evolution. Embracing change has allowed us to venture beyond familiar grounds, exploring diverse sectors like factory production, and the seafood industry. Our resolve to make a tangible impact remained strong, even in the face of criticism as we stretched beyond the traditional fair trade movement.
We understand that our commitment to impact, driven by our purpose and mission, is essential. By piloting and rigorously testing new approaches, we empower ourselves to collectively do better. Our impact is guided by five levers: price, volume, farm-level productivity, quality, and technology. Each lever, when pulled together, has the power to drive transformative change.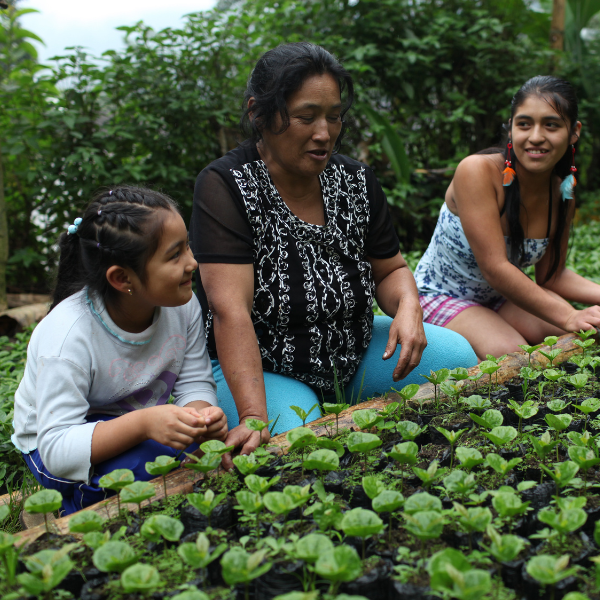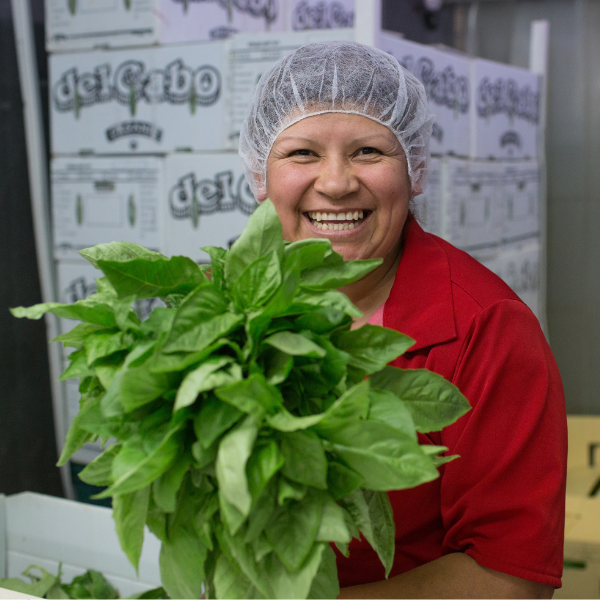 Lessons Halfway into Decade 3
The urgency for change grows daily, further fueled by the lessons learned from a global pandemic and the rapid onset of the climate emergency. As consumers have demonstrated their willingness to support meaningful change even during challenging economic times, we realized the importance of investing in supply chain resilience and empowering frontline communities.
Our commitment to impact has never been stronger. We've discovered that real impact involves real volume changes, not just surface-level certifications. We recognize that the strategies of our first 25 years will not be sufficient to achieve the critical milestones that must be reached in the future. Courage, risk-taking, and unwavering belief in our potential for change are what will propel us forward.
.
Looking Ahead
Fair Trade USA's evolving theory of change is a testament to the power of innovation, adaptation, and unwavering commitment to impact. We will continue to embrace the challenges ahead, while maintaining humility, a commitment to learning, and a dedication to continuous improvement.
As we embark on the audacious journey from delivering $1 billion in impact over our first 25 years toward delivering $1 billion in impact every year, we call upon all like-minded individuals and businesses to join us! Together, we can protect our planet, uplift communities, and create a more just and sustainable world.
Explore Innovations by Industry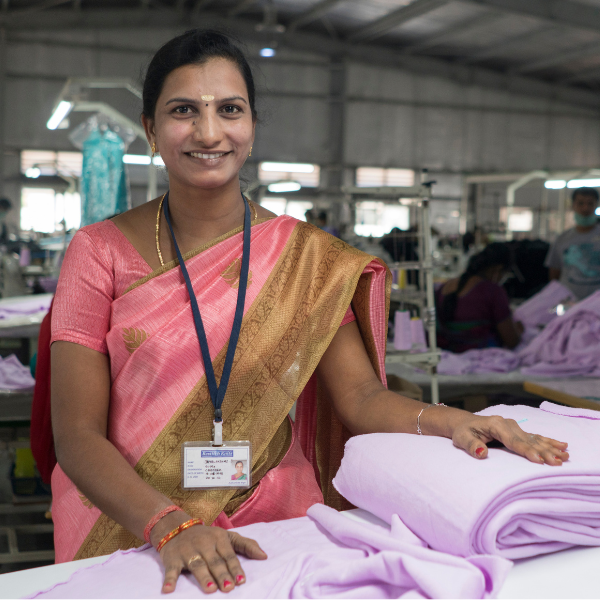 Fair Trade USA piloted the first-of-its-kind Fair Trade Certified factory standard in 2010 alongside early adopters like prAna and HAE Now. Since then, more than 100 factories in 13 countries have been certified, representing 65 brands.
In March 2023, after two years of working with stakeholders to make the factory program even more impactful to factory workers and brand partners, Fair Trade USA unveiled the new Factory Production Standard. The redesign supports accelerated factory onboarding, expansion into new product categories and countries, affordability, and accessibility.
To further understand the scope of the revised standard, and our approach to continuous improvement, and worker empowerment, check out our video training series.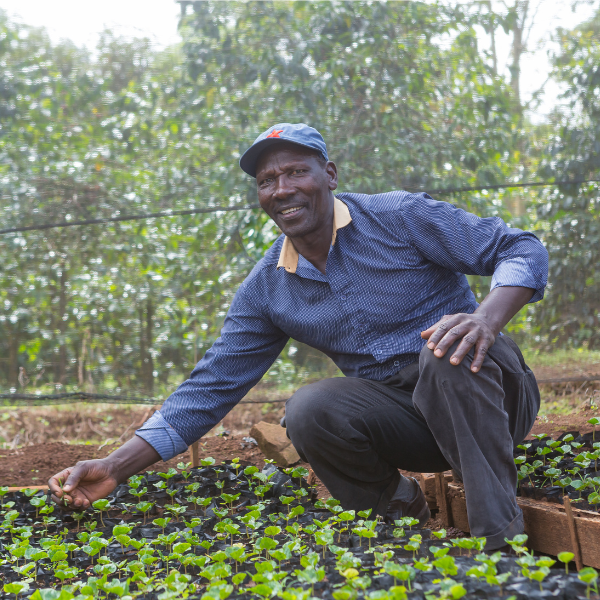 Coffee was the first commodity to become Fair Trade Certified nearly 25 years ago. Since then, the realities of the market and global production have changed significantly. For all coffee farmers to prosper and reap the full benefits of fair trade, Fair Trade USA believes it's imperative to explore ways to develop a more scalable, higher-impact coffee program.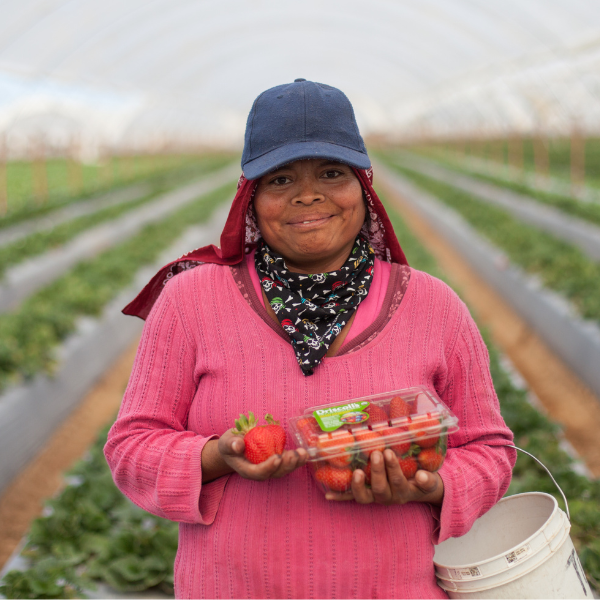 Over the past 20 years, over three billion pounds of Fair Trade Certified produce has been sold, generating a cumulative $94 million in additional income for workers and their communities. Despite that progress and growth to 14 countries, Fair Trade Certified produce still only represent 1% of produce sold in the U.S. Launching an exploration into opportunities to increase that share and therefore impact to farmers and workers in late 2022, Fair Trade USA set out to understand what the levers for scale are and how to activate the market.
Read on to learn more.
Fair Trade Produce Program Updates
October 19, 2023
Fair Trade USA Announced Product Program Innovation
Over the past 20 years, 3 billion pounds of Fair Trade Certified produce has been sold, generating a cumulative $94 million in additional income for workers and their communities through the Fair Trade Premium. Fair Trade USA now works with 156 Certificate Holders in 14 countries. Even with this progress, volume growth has slowed, and the Fair Trade share of the total U.S. produce sector is only 1%.
In late 2022, Fair Trade USA launched an exploration across stakeholders to understand where there are barriers to growth and opportunities for impact at scale. That exploration evolved into consultation over the first half of 2023 and led to the Produce Program Innovation Initiative. This innovation aims to scale the impact of Fair Trade Certification for global farm workers and their communities by providing an industry-wide, simplified fee and premium structure, and creating a transparent, equitable program that provides growth.
The program includes 3 main pillars that will be rolled out over the course of 2024:
Produce Premium Simplification:Over the years our premium structure for produce has become increasingly complex and difficult to manage internally and externally. As the program grew over time, new produce items were added individually. The result is over 31 different premium rates covering 88 distinct items of produce, making committing to Fair Trade across the produce section nearly impossible. We increasingly hear from retailers and importers that the biggest barrier to the growth of Fair Trade Certified produce is the program's complexity, and as a result the average amount of produce sold by a given buyer on Fair Trade terms (i.e. with the premium) is less than 35%. As of January 1, 2024, we will be implementing a simplified premium structure of two rates: $0.01/lb. and $0.02/lb. This will result in a temporary decrease in premium funds received by workers which we have communicated and are providing guidance on managing. As volume-based commitments are made, workers will not only get back to current premium fund levels, but it some cases could quickly surpass them.
Retailer Incentive Program: The ultimate decision maker for the growth of Fair Trade Certified Produce is the buyer (retailer or food service operator) who directs their supplier-partners (distributors, brokers, importers, and growers) to source and sell produce on Fair Trade terms. To incentivize growth and honor the valued commitment that buyers make to source more products on Fair Trade terms, we have recreated a volume-based service fee structure incentivizing the buyer (Retailer, Food Service Provider, Distributor) to commit to volumes across all categories of produce. Those fees are paid to Fair Trade USA, the leading nonprofit, 3rd party certifier of Fair Trade products in North America to cover the costs of certification, auditing, standards-setting and compliance assurance, and a range of activities that bring more producers and industry partners into sustainable supply chains. All of this gives large and small certificate holders the opportunity to sell more produce on Fair Trade terms and increases the impact on farm workers.
Agricultural Production Standard Major Revision: Kicking off in 2024, Fair Trade USA will begin the process of undergoing a major revision of our Agriculture Production Standard. As an ISEAL code-compliant member, we follow recognized international best practices in standard setting and development which calls for minor revisions every 3 years and major revisions every 5 years. This approach compliments our commitment to innovation to continue meeting market demands, further understand the increasing connection between people and the planet in our standards, and help small and large certificate holders enhance their cultivation in accordance with new and improved farming practices. Incorporating the learnings from the Produce Program Innovation initiative will be a major step in understanding the opportunities that this revision will represent.
More details and guidance are already in the hands of industry partners and producers and will continue to be rolled out in the coming weeks.
Produce Pricing Frequently Asked Questions
When will the Retailer Incentive Program be available?
When will the new Premium rates be effective?
How will these lower premium rates affect workers and farms?
In the short term, they would mean a decrease in the premiums that workers receive. We anticipate this being a 1-2 year decline, however the deficit would not only recover to current levels but in some cases could quickly surpass them substantially due to increased volumes (premium being a function of volumes sold on fair trade terms). We are being transparent on this with growers, and we have communicated and provided guidance on how to manage during this potential temporary lull in premiums.
Will this require farms to expand or otherwise increase production?
No. Based on consultation interviews with 7 of the top growers in the fair trade program, less than 35% and as little as 8% of produce grown on Fair Trade Certified farms are being sold on fair trade terms. We believe that this reflects a hesitancy among industry to widely adopt Fair Trade Certified produce items due to the complexity of the premium model, as well as the cost of our own service. By addressing both limiting factors, we estimate that farms will be able to sell more, if not all of their production on fair trade terms, both making up for the short term deficit, and then going far beyond current impact.
Will this approach open opportunities for new farms to join the fair trade program?
Based on pre-consultation with growers and industry partners, we are optimistic that these changes would unlock both the ability of current growers to move all or most of their volumes on fair trade terms, and trigger opportunities for new farms to become Fair Trade Certified as adoption of the fair trade program grows across the retail sector.